Increase new customer acquisition rate and improve results through business development services including sales enablement, assessments, planning, coaching, training, and consulting.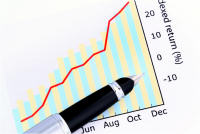 Performance improvement depends on finding the time to focus, having specific expertise, and the right perspective. If you need the improvement yet lack the resources to create business development momentum, call in a temporary extra people with the right expertise.
Or DIY (Do It Yourself) With or Without Support
The business assessment, business planning, and business development services and resources outlined below work for individuals, teams, and companies:
Benchmark the Best
Create a scorecard that provides instant non judgemental feedback. Using publicly available information, we compile a set of benchmarks for your industry or markets including leading and lagging indicators.
Assess standards, process, procedures and methods
Use a set of low cost business assessment and business planning evaluation tools to examine the health, strengths, weaknesses, opportunities, and threats affecting growth. Analyse the results to identify quick wins and missed opportunities.
Precipitate Action
Have us facilitate an executive workshop to identify gaps between practice and established best practice. Use our gap review system to tap into collective perspectives, identify opportunities, acknowledge shortfalls, and set priorities.
You may be able to use the formula without our help. It is a business planning framework for sales success. View the free training presentations here. Increase revenue and profit through step by step improvement of each stage in the process.
With a 'stand back' perspective, the steps are obvious although the resources necessary to take advantage are usually difficult to find. Our experience of applying the formula means that we can accelerate the process and deliver results in less time.
Develop Individual Sales Excellence
Once you have organisational level resources and plans optimised, it's appropriate to consider individual development. As for business development, individual performance improvement depends on measuring strengths, weaknesses, attitudes, and motivators.
Using non psychometric sales assessment tools has many advantages. Participants are more open to the process, interpretation of results don't depend on special skills, and assessments are easily customised.
Coaching or training for Managers and Salespeople
Now that everyone has a road map for improvement, the process and means of providing learning support becomes easier to organise. With or without external expertise, coaching becomes a transparent joint effort. Where needs overlap, group coaching or training has obvious benefits.
Continuously Improve Value Propositions
Reviewing, and revising value propositions should happen continuously or at least once a quarter. It is not uncommon to find that value propositions haven't been revisited since the inception of a company. In some cases they have never been defined.
Improve your Sales Process
Surprisingly few organisations have an up to date model of current best practice for each step in their sales process. Having a framework helps ensure that customer facing people and their support organisation contribute to the best of their ability.
Improve Sales Enabling Software Application Effectiveness
Many enablement technologies and applications have failed to achieved the expected return on investment. Make people more efficient by viewing implementations through a salesperson's perspective and working to improve use practices.
Business Development Management Training
Do it all yourself. Take a shortcut and get support through a two day course for business development managers. Includes all the templates and methods that we use to provide the services.
If you need to increase new business, business development services for assessment, introductions, training, coaching, and business development consulting pay for themselves. For more information telephone +44 (0)1392 851500. We will be pleased to learn about your needs and talk through some options. Send email to custserv@salessense.co.uk for a prompt reply or use the contact form here.