Our contributions to customer sales performance and business growth are based on the the information on this site and our sales training, coaching, business development, and consulting services.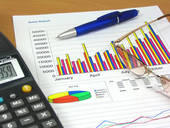 Whether you are searching for the right sales training partner, solutions to sales performance issues, or ways to increase sales, we can help. Increasing sales performance is our purpose. We provide highly focused extra resources for increasing activity, consistency, productivity, and results.
Research combined with front line industry and training experience enables us to offer unique, innovative, and proven ways to accelerate success. Companies who benefit most from our services and programmes are those who sell technically complex products and solutions. All of our tools, products, courses, and methods are developed to serve companies who sell technology, software, or know-how based solutions to businesses and organisations.
Continuous development of our methods and materials has enabled us to help clients keep pace with the relentless pressure of emerging competition.
In some cases diagnosis isn't necessary. The issue, difficulty, or challenge is obvious and the right solution can be selected. In other circumstance, the customer has conducted a thorough study of the problem or opportunity. In most situations, it is appropriate to carry out some investigation before prescribing a particular approach or solution. We have developed a range of business, team, and individual competence assessments that take the guesswork out of investigation.
Sales competency can be defined. We have developed a unique competency model to meet the needs of those selling complex solutions to other businesses and then prepared a series of assessments to evaluate ability against the model. Evaluating competency has many applications including training needs analysis, development support, benchmarking, and selection.
One on one coaching improves skills and methods. It helps people take better decisions, and supports self discipline. Coaching helps managers, leaders, and customer facing staff get more done and achieve more of what they set out to accomplish. A coach can address specific issues for individuals immediately.
There is no need to wait for the right course to be available. Coaching quickly resolves difficulties or exposes stubborn problems so that enduring solutions can be devised. Face to face and remote coaching options offer complete flexibility. Our wide range of frameworks and materials enable us to help customers address most performance challenges.
Change should always be more than just an event. Adoption of new skills and methods depends on three aspects of learning - engaging communication, proof of the principle, and opportunity to practice. To improve training results we have developed a range of techniques that help people remember and use what they learn. Training participants take away practical tools, methods, and ideas that they can put to use immediately.
All our training courses can be taken via a series of one to one coaching interactions. These options enable customers to study our learning materials independently or with the guidance of a coach, from anywhere in the world.
The best training is on the job, yet this is no place to take unnecessary risks. Instead, practise in a safe environment that is as close to the real thing as possible. It takes a bit of planning and organising which we can help with. The results are well worth the effort.
People do what you measure. Benchmarking offers an additional means of changing behaviour. We use our experience to help customers leverage this powerful approach and guarantee results.
---
We are a company of salespeople who teach selling. Our consultants all have many years of experience, selling and managing teams in front line positions. In addition, everyone undertakes a continuous training and development programme. We maintain outstanding quality through rigorous accreditation. We repair problems, deliver learning results and increase sales.
If you need to improve sales performance, increase sales, or accelerate business growth we can help. Telephone +44 (0)1392 851500 to speak with a consultant. We will be pleased to answer questions and learn about your needs. Send email to info@salessense.co.uk for a prompt response. Alternatively, use the contact form here.