Executive coaching for developing compelling purpose, focussing on the right things, and maximising personal productivity.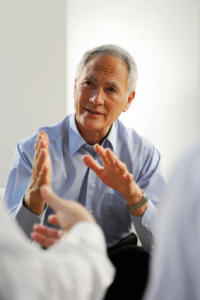 Top athletes use the services of a coach to achieve peak performance. Why not you?
Executive coaching helps with clarity of purpose and putting the most important things first. Your coach will help you develop strengths and deals with any weaknesses.
Working together you will identify opportunities and vulnerabilities. Your coach will helps you bypass or fix them.
Having the right support helps people focus on the main thing and learn the skills and techniques necessary to achieve their desired outcomes. People who use a coach, accomplish more in less time.
Benefits Include:
Constructive review of goals and objectives
Cooperative assessment of plans and priorities
Develop coherent strategies for change
Improve or acquire new skills
Extra resources to deal with problems
Source of expertise and support that isn't entangled
Access to an outside unbiased perspective
Receiving unbiased non judgemental feedback
An outlet for dealing with stress
Applying rigour to decision making
Dealing with crisis and emergencies
Identifying and addressing strengths and weaknesses
Help with time management and organisation
Getting things done in less time
Improving results and more money
Remote One to One or Small Group Coaching
Remote one to one coaching takes place via a telephone conversation or in an online environment. Interactions last up to 2 hours. Coaching can also work well for small groups with common aims and similar circumstances.
Arrange one to one in-person coaching or for small groups. Sessions last up to two hours and usually take place at a convenient location within an hours travel.
Use the contact details below if you would like to ask for more information or organise a session.
If you need to clarify purpose, get more done, or obtain expert support through executive coaching, telephone +44 (0)1392 851500. We will be pleased to learn about your needs and talk through some options. Alternatively Send email to coach@salessense.co.uk for a prompt reply or use the contact form here.