Using third party sales enablement, sales effectiveness, or business development services to bring about improvements in sales productivity, predictability, and results.
While business development focuses on acquiring new customers, enablement approaches the need for improving sales performance from the opposite direction, by increasing the effectiveness of customer facing staff. Work to increase sales skills and knowledge, improve sales methods and process, and develop better sales tools and materials enable customer facing staff to achieve more. Some things we can do to help are explained here.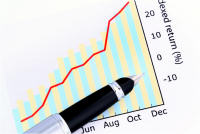 Business performance improvement depends on choosing the right things to do. Forethought, planning, and preparation precede success. Developing a plan of action that is based on best practice principles, adapted for particular business circumstance, and tested in advance to prove its effectiveness increases the likelihood of achieving the desired results. Outside support can make all the difference. Things we can do to help are explained here.
Identify performance improvement opportunities with a range of sales and marketing effectiveness assessments.
There are times when it is difficult to see the wood for the trees. Working in an organisation can mean being too close to take in the wider picture and appreciate the simple actions that can lead to extraordinary improvements.
Use our business assessment consulting tools for DIY assessment of sales and marketing effectiveness. Illuminate improvement opportunities for a fraction of the a consultants fees. Each assessment provides a new outside perspective, prompts new ideas, reveals potential solutions, and renews enthusiasm for progress. Follow this link for details.
Acquire new tools and skills for business management and sales growth.
Learn to set effective business growth strategy, find new customers who are ready to hear your message, engage with decision makers, and lead marketing initiatives. Use our structured business development training or coaching to develops the right skills, learn effective methods, and acquire the right tools. Visit this page for more details.
If you need sales enablement, sales effectiveness, or business development services, we can help. Telephone +44 (0)1392 851500. We will be pleased to learn about your needs and talk through some options. Send and email to custserv@salessense.co.uk for a prompt reply or use the contact form here.