Services to bring about improvements in sales productivity, predictability, and results.
Over time, sales tools, content, and use cases become disconnected and less effective. Everyone is fully occupied by day to day deadlines and commitments and it is difficult to realign resources with the go to market plan. 
Continuous change demands continuous review of plans and operations to ensure they are not outdated and undermined by shifting circumstances.
Temporary outside help can provide the objective focus needed to renew sales enablement resources. Things we can do to help are explained here.
Establishing a sales process that is aligned with the common stages of the customer buying process, provides a framework that increases sales consitency, predicatability, and performance.
Measuring effectiveness at each stage of a sale increases adoption and provides a platform for performance improvement.
If you need to improve sales forecasting, spend less time fighting fires, and increase sales performance, we can provide a detailed roadmap and help you implement the paln. More here.
Identify performance improvement opportunities with a range of sales and marketing effectiveness assessments.
Working in an organisation can mean being too close to take in the wider picture and appreciate the simple actions that can lead to extraordinary improvements.
Use our consulting tools for DIY assessment of sales and marketing effectiveness. Illuminate improvement opportunities for a fraction of a consultants fees.
Each assessment provides a new outside perspective, prompts new ideas, reveals potential solutions, and renews enthusiasm for progress. More here.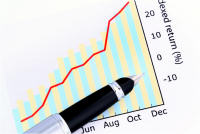 Business performance improvement depends on choosing the right things to do. Forethought, planning, and preparation precede success.
Developing a plan of action that is based on best practice principles, adapted for particular business circumstances, and tested in advance to prove its effectiveness, increases the likelihood of achieving the desired results.
Outside support can make all the difference. Things we can do to help are explained here.
Acquire new tools and skills for business management and sales growth.
Learn to set effective business growth strategy, find new customers who are ready to hear your message, engage with decision makers, and lead marketing initiatives.
Use our structured business development training or coaching to develops the right skills, learn effective methods, and acquire the right tools. Visit this page for more details.
If you need sales enablement, sales effectiveness, or business development services, we can help. Telephone +44 (0)1392 851500. We will be pleased to learn about your needs and talk through some options. Send an email to custserv@salessense.co.uk for a prompt reply or use the contact form here.