Inspirational Motivational Sales Team Building and Development
Journey down the Amazon is a totally interactive, highly energising team adventure designed to support sales team development initiatives.
The challenge is set in 1848 and requires the participants to be part of a team of opportunist on a commercial expedition up one of the world's greatest and most challenging rivers.
Success comes from achieving a balance between completing the river journey against the clock, negotiating safe passage with local (often hostile) tribes, and most importantly, collecting evidence of new species in order to generate a profit for your efforts.
Planning under pressure and time management are critical aspects of success. Teams have to manage their time and resources to complete various aspects of the challenge. Participants need to pay attention and think on their feet as new information becomes available and unexpected obstacles are encountered along the way.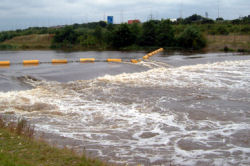 Journey down the Amazon is exciting and entertaining while demonstrating that effective thinking, planning and strategy are as essential to success as energy and teamwork. Journey down the Amazon cause participants to exercise a range of skills including problem solving, commerce, risk management, interpersonal communication, negotiation, and leadership skills.
Our event guides engage the teams in reviews and self reflection along the way and leverage the excitement and buzz of the event to conduct a fun filled and satisfying debrief.
Setting the Scene
One or more teams of European naturalists arrive in Brazil, at the mouth of the Amazon, in 1848. Their objective is to discover new species.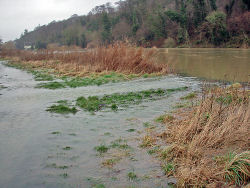 Teams collect specimens for the Natural History museum who are financing the trip. The specimens are essential for the expedition to be considered a success. They also bring worldwide prestige and fame.
Costs can easily spiral out of control. Porters and guides command a high price in these dangerous regions. Teams negotiate with local tribes for access and resources. Delays increase costs and focus attention on deadlines. The ship waiting at the mouth of the river to take the teams back to Europe is on a tight schedule and won't wait fro stragglers.
The journey is fraught with danger. Rapids, waterfalls, sinking mud, hippo and crocodile attacks are the least of your worries; tribes such as the Huaorani are fierce warriors notorious for capturing travellers for marriage or even worse ... to eat.
Good Luck....
All events are organised and supervised by qualified industry professionals.
To find out how you can use this experience for sales team building, sales team development or simply to inspire and motivate, telephone +44 (0)1392 851500. We will be pleased to learn about your needs and talk through some options. Alternatively Send email to custserv@salessense.co.uk for a prompt reply or use the contact form here.