Identify training, coaching, and development needs with our free sales skills assessment.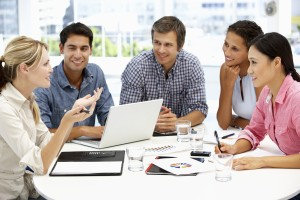 Rate sales skills against thirty statements and ten aspects of competence. Use our free sales skills assessment to identify strengths and weaknesses, opportunities and threats. Use the feedback to guide training, plan study, drive development, or inform selection.
The assessment is aligned with practical on-the-job actions that aid learning while advancing sales opportunities and increasing likelihood of success.
Take the assessment here. It takes 10 minutes.
Complete the form at the end to receive charted results together and development recommendations.
This free gap assessment points to practical, workplace actions that foster immediate improvement. Recommended actions help win sales opportunities in play while improving skills, abilities, and habits. Follow the recommendations to accelerate learning, improve sales effectiveness, and increase performance.
Assessment Applications Include:
Sales skills and habits evaluation.
Sales staff appraisals.
Development of sales entablement resources.
Training needs analysis.
Sales recruitment interview preparation.
Recruitment selection testing.
Career development.
Sales Skills Assessment Grading and Validation Options
There are four levels of verification for this assessment.
The feedback provided to those who submit their results, includes a set of substantiation questions that participants can use to validate their own responses.
The substantiation questions can also be used my managers or other professionals to review and verify completed assessments.
The third level involves formal grading of substantiation responses by a SalesSense coach.
The most effective means of leveraging assessment participation is through our validation service. Validation is based on a 90 minute telephone interview with an accredited coach who provides a detailed personal feedback report.
Improve training, coaching, and selection with our free sales skills assessment. For more about grading and validation options, telephone +44 (0)1392 851500. We will be pleased to learn about your needs or talk through some options. Alternatively send email to custserv@salessense.co.uk or use the contact form here.