The business of selling consulting services is shaken and stirred in Million Dollar Consulting.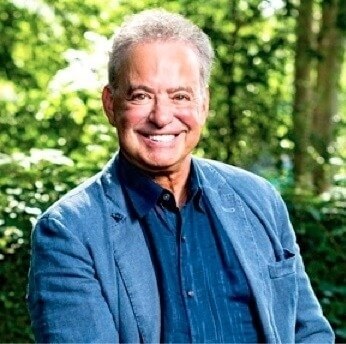 This gem has been languishing on my bookshelf for years. Today I gave Million Dollar Consulting the OPIR treatment.
Weiss claims that only a consultant can affect behavioural change.
Bristling, "that depends on those being trained, those doing the training, and the commitment of the managers", say I.
I love a good debate with a book. Here is another provocative point made by Weiss: 50% of consultants don't really know what they are doing but 90% of buyers don't find out until it is too late. 
Progressing quickly through the Overview OPIR step and on to the 'In-View' step, I have swept over a lot of solid but standard best practise for selling consulting before being shaken a little by the notion of continually growing repute and reputation. Shaken because if you made this the purpose of marketing, you might do different things. 
Developing reputation ties in with a concept of personal marketing that we now teach in some of our courses. Modern salespeople involved in complex sales need to be perceived as experts in their own right. 
Important parts of Million Dollar Consulting are boxed in bold. This is really helpful for OPIR method readers.
Fifty eight pages in this box proclaims, "you should know twice as many ways to help a client this year as you did last year and twice as many next year as you do today."
How many of us can claim that?
Suppose you made this a major objective, would you find more new ways to help clients? Would you sell more?
Here is a point that has done the rounds and still inspires resolute resistance in the field. The higher the price paid, the higher the buyers commitment to the solution, service, or product.
Persuading a customer to pay a higher price is in the customer's best interest as well as the sellers.
Grow by exploiting strength rather than trying to address weaknesses. This is as true for growing a business as it is for developing abilities.
This book ranges far and wide, drawing on the more practical practices of top firms ranging across sales, marketing, management, and leadership. It is very accessible for the OPIR reader because of numerous emboldened messages, lists, and diagrams.
Whether you are employed in a business to business sales role, managing a team of salespeople, working on your own, or building a profitable business, Alan Weiss explains many proven methods and techniques for selling consulting and maximising results that could be easily adapted to work in any business.
ISBN 0-07-138703-x
Review by Clive Miller
If you are looking for million dollar consulting opportunities or ways of selling consulting services, we can help. Telephone +44 (0)1392 851500. We will be pleased to learn about your needs or talk through some options. Alternatively Send email to custserv@salessense.co.uk for a prompt reply or use the contact form here.