Reflect on business attitude, develop a robust sales mentality, and improve sales sense with this sales mindset assessment.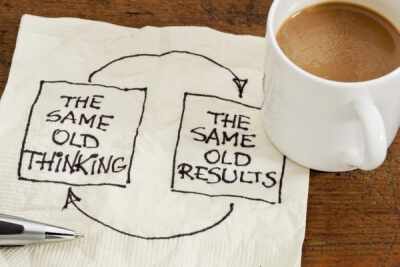 Do you have a sales mindset? Do your thoughts, business attitude, and beliefs about selling help or hinder sales success? Explore sales mindset through a live interview. Probe perspective, examine attitudes, test beliefs, and discover new answers.
What you think, becomes what you say. What you say becomes what you do, and your actions determine your results. Take care of your thinking and the results will take care of themselves.
Our straight forward interview approach is provocative and yet leaves participants free to explore their own thinking and adopt or discard the intrinsic propositions.
One of the many ways a coach helps sales people and managers excel is by providing a sounding board that participants can use to test their thinking and explore opportunities to embrace different ideas.
Arrange a one-to-one coaching session and have the coach include a sales mindset assessment assessment: 
£195 plus VAT - Add to cart
Aspects of Mindset Reviewed:
Learning adoption and application.
Getting things done.
Taking ownership of circumstances.
Glass half full or half empty.
Resilience and tenacity.
Forethought, planning, and preparation.
Skepticism verses cynicism.
Session includes:
Sales mindset review.
Represented and scored results.
Exploring mindset leverage.
Sixty minute session.
Career long support.
If you are looking for a sales mindset assessment, ways to develop a sales mentality, or improve sales sense, we can help. Telephone +44 (0)1392 851500. We will be pleased to learn about your needs and talk through some options. Alternatively, send an email to jimm@salessense.co.ukfor a prompt reply or use the contact form here