Free sales skills assessment for development, TNA, appraisals, and coaching.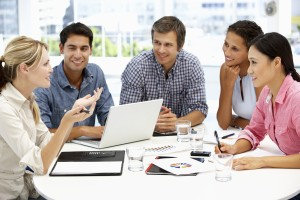 Rate sales skills against thirty statements and ten aspects of competence. Use our free sales skills assessment to quickly identify strengths and weaknesses, opportunities and threats. Use the feedback to guide training, plan study, and drive development. Includes links to practical on-the-job actions that aid learning.
Accompanied by a 16 page Development Recommendations Report full of 'no cost' and 'low cost' learning and development options. Enhance and leverage strengths and eliminate or account for weaknesses. Improve habits and practices to increase productivity, predictability, and results. Assessment Applications Include:
Skills Assessment
Sales Staff Appraisals
Development Guidance
Training Needs Analysis
Interview Preparation
Recruitment Selection
Career Development
Grading and Validation Options
Sales skills assessment grading by a SalesSense consultant.
Have us grade assessment responses based on best practice benchmark answers. Grading includes the assessment and support. Fees are £95 per assessment.
Sales Skills validation by a SalesSense consultant.
We validate self assessments through a 90 minute telephone interview. Validation includes grading, the assessment, a detailed personal feedback report written by the validating consultant, and ongoing support. Fees are £495 per validation.
Excludes applicable VAT.
If you are looking for a free sales skills assessment, join the Sales Club for immediate access. If you would like to know more about grading and validation, telephone +44 (0)1392 851500. We will be pleased to learn about your needs or talk through some options. Send email to custserv@salessense.co.uk for a prompt reply or use the contact form here.