If you sell consulting or other complex B2B solutions, Lets Get Real or Lets Not Play is a must read.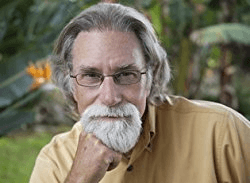 I have been listening to Lets get Real or Lets not Play and it has been a pleasure. Mahan reads his own work. He uses the right emphasis and tonality to make the words dance.
If you read the book or listen to the audio version, like me you will soon realise that the book represents a sales course delivered by the author. I imagine it is an excellent course. I would say so because it covers much of the material contained in our own Advanced Sales Training master class and does so very well indeed.
You don't need to read on. Just buy a copy. If you would like to have a library containing all the best sales books, this one should be in your collection. 
Since listening to the unabridged audio version, I have bought the book so that I can easily find particular details. I carry it around and display it with other favourites when delivering a sales course.
The book follows the flow of an acronym – ORDER – standing for Opportunity, Resources, Decision, Exact Requirement, and Relationship.
The whole process rests on the title and is underpinned by the mantra, 'No Guessing'. You will know how hard it is to eliminate the guess work. Mahan explains it using blow by blow examples. 
This book fixes a dysfunctional sales process or provides one if you don't have an effective method already. It teaches sales people how to help customers succeed even in the face of dysfunctional buying practices.
Lets get Real or Lets not Play is a first class book that gets my highest recommendation. I wish I had written it.
ISBN 0-446-67598-9
Review by Clive Miller
If you need someone other than Mahan Khalsa to teach the principles or guide adoption, we can help. Telephone +44 (0)1392 851500. We will be pleased to learn about your needs or talk through some options. Alternatively Send email to custserv@salessense.co.uk for a prompt reply or use the contact form here.