Sales channel management distance learning program - Selling Through Partners.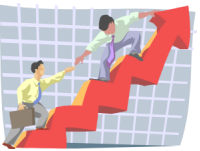 Sales training for selling through partners, delivered through one-to-one coaching. Applicable to reseller, distributor, and alliance management role assignments.
Distance Learning Programm Materials with Unlimited One-to-One Coaching Sessions 
View and download the course presentation, tools, templates, and other resources. Arrange one-to-one coaching sessions to work through the material and apply learning through on-the-job actions. Coaching continues until the participants are satisfied with their learning progress. Session last one hour and are scheduled to suit participant needs. £995 + VAT if applicable.
Guarantee
We unconditionally guarantee the quality and effectiveness of our services. In addition, we warrant that application of the principles, methods, and practices presented in our materials will lead to a gain in value equivalent to at least five times the fees. Should you decide that our services have not met this guarantee, we will refund your fees promptly and courteously.
Note: Quoted fees exclude VAT chargeable in the UK and EU.
Terms of Site Use and Terms of Supply apply.
If you need sell more through resellers, dealers, distributors, or business partner alliances, Sellingh Through Partners offers an effective solution. Use it to develop skills and methods for sales channel management, distributor management, and alliance management. For more information telephone +44 (0)1392 851500. We will be pleased to learn about your needs and talk through some options. Alternatively Send email to custserv@salessense.co.uk for a prompt reply or use the contact form here.