Improve telephone skills and sales prospecting results with telesales training .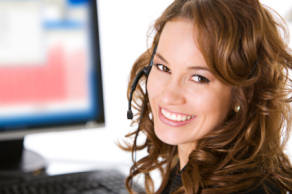 Today many customers are won and lost without face to face meetings. Telesales training must equipe sellers to blend sociial and tradditional approaches. Success rests on ability to engage decision makers online as well as via the telephone. 
Build Business by Phone is a telesales training course designed for those fulfilling inside sales roles. It helps salespeople gain buyer attention, establish credibility, and communicate convincingly using digital tools and voice communication.
Whether your aim is to get a survey response, sell a seminar place, arrange an appointment or conduct the entire sale, telesales training will refresh best practice, introduce new ideas, and provide an opportunity to practise. 
Programme Objectives
Gain absolute confidence.
Develop irresistible charm.
Have gatekeepers help.
Learn digital selling techniques.
Engage senior people more often.
Grab decision maker attention.
Recognise and turnaround fob off objections.
Close on the next step more often.
Establish and maintain motivation.
Create, develop, and test new more effective ways to win cooperation from intermediaries, break preoccupation of those with decision making power, gain their attention, establish a dialogue, and motivate action.
Write a new script and then learn it. Learn how to handle all of the common objections. Acquire hundreds of new ways to improve conversion and stay motivated.
Small things count when customers have only your voice to judge you by. Upgrade what you say and how you say it and leap to the next level.
Build Business by Phone is fun, challenging, and effective telesales training that helps people sell more. We guarantee an enjoyable experience that imparts a new confidence in ability to excel through telesales.
Typical Participant Comments
I really enjoyed this course. The cohesive progression through the call script was comprehensive and enlightening. From Data Capture
Interesting subject matter which was well presented by an excellent programme leader with great knowledge and enthusiasm From ACI
I learnt how to deal with situations that I would normally have given up on! From Montal
Just thought I'd drop you a line to say thanks for the last few days training. I found it really helpful and am spending some time this afternoon preparing some strategies to help with the cold-calling. Thought you'd like to know that, though it wasn't specifically a cold call, more a warm one, I turned around an 'I'm too busy' rejection and secured an appointment this morning! Who says training never works?! From Akibia
Who should attend:
All those who need to prospect for new customers using traditional telephone sales skills while leveraging digital engagement methods for maximum efficiency. Suitable for new business salespeople ; telesales and telemarketing people; inside sales teams, small business owners and consultants who need to generate their own sales.
Additional Benefits
Flexible 'learning by doing' structured training.
Workplace assignments develop new habits and practices.
Tools, templates, frameworks, and examples save time and aid learning.
Common language improves communication and teamwork.
Promotes adoption of 'best practice' habits and methods.
Improves job satisfaction and motivation.
Increases sales predictability and results.
Telesales Training Individual Delivery Options
Self-Led with Email Support - View and download the materials, tools, templates, and other resources. Work through the presentations and exercises as desired. Email your nominated instructor with any questions. Most support requests are answered within a few hours. Answers are guaranteed within two business days.

£39 + VAT if applicable. Four weeks lead time. Book Places.

Self Led with Telephone Support - View and download the course presentation, tools, templates, and other resources. Study the materials and complete the exercises in your own time. Arrange calls with your nominated instructor to ask questions. Calls can be scheduled by email or text.

£99 + VAT if applicable. Four weeks lead time. Book Places.

One to One - View and download the course presentation, tools, templates, and other resources. The assigned coach arranges one-to-one training sessions to present or discuss the material and identify on-the-job learning actions. Training and coaching continues until the participants are satisfied with their learning progress. Session last one hour and are scheduled to suit participant needs.

£695 + VAT if applicable. Four weeks lead time. Book places.
Telesales Training Group Delivery Options
Course Materials and Group Training for up to Ten People - Participants gain access to the course presentation, tools, templates, and other resources. Have key elements of the content presented. Learn how to prioritise the distance learning course content. Work through some of the exercises, and review implementation actions in a virtual classroom group coaching session. Schedule the session to suit participant needs The initial session duration is 90 minutes.

£590 plus VAT. Four Week Lead Time. Book this training.

Follow on Group Coaching Sessions

Further sessions can be arranged as needed. £295 plus applicable VAT. Add to cart or book follow on group training sessions.

Traditional Classroom - The programme delivery takes place over one or more days at a conference venue or at the customers offices. The full Build Business by Phone course takes two days. Contact us for fees.
Use this link for more information or to have us call you.
Large Numbers
Licensing and train the trainer options enable self delivery. To find out more, call or use the links below. Associate and Affiliate representation welcomed. To promote or deliver this course, get in touch directly.
Flexible Support
If you are looking for telesales training, inside sales training, or sales prospecting training, we can help. Telephone +44 (0)1392 851500. We will be pleased to learn about your needs or talk through some options. Alternatively Send email to custserv@salessense.co.uk for a prompt reply or use the contact form here.