Interpersonal skills training options including sales negotiation skills and sales presentation skills. Effective communication underpins success.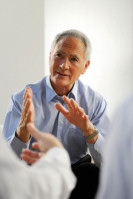 Improving communication makes a difference in all interactions with others. Collaborating with peers, contributing to team success, influencing individuals, inspiring colleagues, winning new business, and developing existing business. Effective speaking and listening is vital for leading teams, heading organisations, and influencing groups of people. These three communications skills training courses provide the means to develop and extend interpersonal and group influence.
This course is suitable for customer facing staff, salespeople, managers, and internal people who need to obtain the cooperation of others in their work. Participants develop interpersonal abilities, become more persuasive, and increase influence.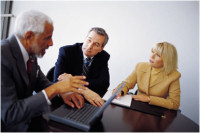 Practise proven ways to maximise the value to both sides in any customer or internal negotiation. Improves preparedness, situational understanding, communication, and interpersonal skills. This course is suitable for customer facing staff, salespeople, and managers.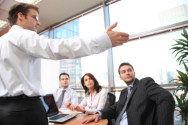 Communicate more effectively when speaking to one person or many, in private or in public. Use proven step by step methods to improve public speaking and presentation delivery. This course is suitable for sales people, customer facing staff, and anyone whose work involves presenting in public. Participation improves planning, preparation, confidence, projection, and creativity.
If you need to improve sales negotiation skills, interpersonal skills, or sales presentation skills, we can help. Telephone +44 (0)1392 851500. We will be pleased to learn about your needs or talk through the options. Send email to custserv@salessense.co.uk for a prompt reply or use the contact form here.