Sales management coaching, sales coaching, and executive coaching for those offering technology, software, or technical know-how based services.
Top athletes use the services of a coach to achieve peak performance. An executive coach has a similar effect. It's lonely being a leader. There is no one within an organisation whom its leaders can have a frank discussion with, without their being potential consequences. By providing leadership, leaders become more vulnerable to dissent and opposition, particularly if things go badly. Sales managers are exposed to critical review whenever an expected number is missed or an important sale doesn't happen. Sales management coaching helps identify strengths and develop them. The coach helps sales managers seize opportunities and and prepare for the unexpected. Having the right support helps people focus on the main thing and learn the skills and techniques necessary to achieve their desired outcomes. Leaders who use a coach, accomplish more in less time.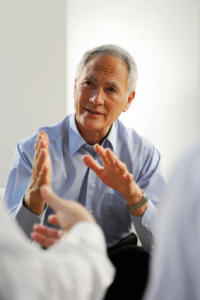 Having a personal sales coach increases individual results. Salespeople prepare better ways to deal with all of the obstacles faced in their day to day activities. Working with a sales coach improves revenue, profit, job satisfaction, standing, and career progression. A good sales coach delivers a tenfold return on investment. Sales coaching is much underutilised as a performance resource. Organisations expect their managers to so the coaching yet managers must first pay attention to results and consequently, they are primarily focused on sales opportunity and operational issues. Coaching is inevitably pushed into second place and rarely receives sufficient attention. More here.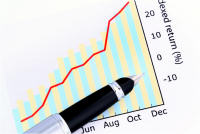 Large companies appoint people to look after business development with an expectation of return. In smaller companies, this work falls to the management team. Business improvement depends on finding the time to focus, having specific expertise, and the right perspective. Where any of these resources are lacking, a coach with expertise in sales and marketing can make the difference that leads to performance improvement. More here.
Reduce training costs while increasing relevancy and effectiveness. Online coaching provides a powerful alternative to classroom training that is not constrained by the need for minimum numbers of participants. Video conference style delivery via virtual classroom projection enables small groups who are gathered in the same room to benefit from trainer present style workshops delivered by a remote coach or trainer. Others can join online training sessions from any location where they can use a web enabled device. More here. If you need to improve business performance, a coach can help you succeed. Whether it is sales management coaching, executive coaching, one to one sales coaching, or group sales coaching, we can help. Telephone +44 (0)1392 851500. We will be pleased to learn about your needs and talk through the options. Send email to custserv@salessense.co.uk for a prompt reply or use the contact form here.