Achieve extraordinary performance through sales team building, teamwork, and motivation.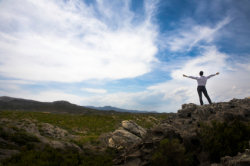 Salespeople are often not natural team players yet today's global economy and instant communications increasingly demand sales team behaviour.
Sales teams that can come together and collaborate when needed can out sell the big hitters of larger organisations so team building remains a vital aspect of development.
Competing for high value business opportunities that have a significant overall impact on customer and supplier success are also high risk. From the customers point of view, recovery from the failure of a large acquisition or investment can take years. From a supplier's point of view, the investment of resources in winning a sale cannot be recovered if the sale is lost. Success with such prominent opportunities usually depends on a high degree of collaboration amongst the sellers customer facing staff including board level executives, salespeople, managers, marketing staff, and technical people. Teamwork is essential.
On a smaller scale, in complex selling situations involving technology, software, and know how based business solutions, success depends on the cooperation and teamwork of small, self led teams that form on a deal by deal basis.
Team building has never been more important. Customers no longer rely on salespeople for information, early in their buying cycle. Instead they complete their research online. Engaging with customers before their is any dialogue requires a new set of skills and resources. Sales, marketing, and technical staff must work closer together than ever before.
Teamwork depends on several independent people with different expertise, learning to complement each other in challenging situations. Engaging scenarios in which participants become immersed in an exercise are difficult to create within the limitations of a classroom.
In the traditional Tuckman model, teams undergo a series of phases labelled 'forming', 'storming', norming, and performing. Awareness training, outdoor adventure exercises, and simulations offer effective solutions for accelerating team development while avoiding any negative business impact.
If you need to improve sales team collaboration or develop teamwork skills amongst customer facing staff, we can help. Telephone +44 (0)1392 851500. We will be pleased to learn about your needs and talk through the options. Send email to custserv@salessense.co.uk for a prompt reply or use the contact form here.