Advanced sales method training for high value sales. Provides a sales method for winning complex sales opportunities against superior competitors.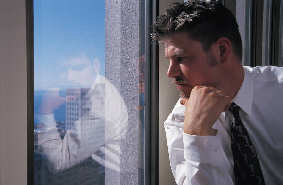 Winning large orders from enterprise scale organisations depends on faultless planning and flawless execution by a team of people. Learn this sales method to win more high value business opportunities in competitive situations.
Adopt a team based sales process for minimising the risks inherent in competing for high value sales. Participants apply the process to current high value sales opportunities during the programme. Learning takes place in a series of one to one or group sessions. The sales method is applied between sessions. Results and experiences are reviewed in subsequent sessions. Training for winning complex sales can be spread over several months, condensed into longer intensive sessions, or delivered over consecutive days.
Key Benefits
Win more high value sales opportunities
Increase productivity and save time
Increase certainty and forecast accuracy
Reduce or eliminate mistakes
Anticipate and adapt for change
Identify and influence the right people
Out think competitors
Use strategy to drive actions
Shorten the sales process
Typical Participant Comments
This is a 'just in time' course for improving our daily sales activities. The techniques taught are easy to understand and to apply in reality. This is a great course.
From Motorola
An excellent mix of practical exercises and theory. Good examples for clarity, good pace and very good use of interpolation from the tutor.
From Elyzium
Fast paced and relevant. Challenging for all levels of attendee experience. Good time keeping. Maintained interest and control throughout. One of the better ones.
From Hand Held Devices (Now Honeywell Imaging and Mobility)
Programme includes:
Pre Course Questionnaire
Pre Work Preparation Guide
Up to 10 Coaching Sessions or 10 hrs of Classroom Time
Individual Assignments
Programme materials
Online resources
Career long support
Materials and resources
Preparation Guides
Framework Agenda
Self Study Guide
Accelerated Learning Guide
Programme Slide-decks
Account Plan Template
Opportunity Plan Template
Profit Contribution Calculator
Shared Goal and Objectives Template
Quantified Qualification Assessment
Quantified Qualification Visual Assessment
Personality Style Assessment
Work Motivators Assessment
Sales Strategy Matrix
Deal Clinic Guide
Short Form Opportunity Plan Template
If you need to increase success rates with high value sales, this course provides sales method training that has proved effective for thousands of high value sales opportunities. Telephone +44 (0)1392 851500. We will be pleased to learn about your needs and talk through some options. Alternatively Send email to custserv@salessense.co.uk for a prompt reply or use the contact form here.