How to use benchmark data for business performance management.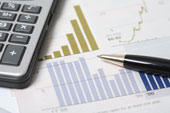 The term, 'business performance management' suggests a degree of control rarely achieved.
A score card that reveals how a business or individual performs compared with other similar organisations, allows executives to take much greater control.
Organisations who monitor public key performance indicators of competitors, have more opportunity to work on the business rather than in it.
Business benchmarking on a basic level involves collection and comparison of data. Comparing this year's monthly or quarterly sales numbers with last years equivalents is a form of benchmarking.
Comparing turnover or profit per employee with a competitor's numbers is the same thing. Doing so on a casual or annual basis using macro measures is of value however, such broad measures reviewed at long intervals lack influence over the micro habits, practices, and decisions that impact short term improvement.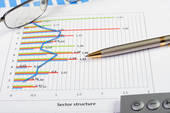 Question: How is a business benchmark effective in changing behaviour?
Answer: Factual, non judgemental evidence of team results or average individual sales is motivating. Those who are ahead, feel good and are encouraged. Those who are behind, are spurred on to greater effort. Benchmarking is effective when it is immediately visible and displayed alongside peer and competitor data for comparison.
Making benchmarks visible to all staff magnifies their effectiveness.
Most businesses recruit sales people to compete for and win orders. Those most attracted to this kind of work are naturally more competitive than others. Published benchmarks lessen the management load and impact results.
Question: If benchmarking is so effective, why don't more companies make use of business benchmarking?
Gathering and presenting the data in an automatic and consistent manner is harder than might be expected. Much forethought, planning, and preparation is necessary if benchmarks are to be regularly updated. Reliable third party data is harder to obtain than internal numbers.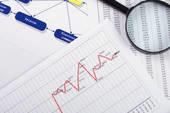 Just as a clipping service is often used to monitor press mentions, publicity effectiveness, and marketing impact, an outside service can be used to collect and publish public benchmark information.
Example Information:
Revenue and profit per employee
Revenue and profit per sales person
Competitor turnover and profit trends
Available Market size by territory
Business share by territory and competitors
Market trends
Score boards make a difference. They motivate increased sales performance. If you think of the expense as a cost of sale, it may be easier to use outside services to take on a monitoring  duty.
If you need to improve business performance management and would like to explore business benchmarking, we can help. Telephone +44 (0)1392 851500. We will be pleased to discuss your needs or talk through the options. Send email to custserv@salessense.co.uk for a prompt reply or use the contact form here. Follow the links below for information on related topics.