Maintain or Renew Sales Career Momentum with Advanced Sales Training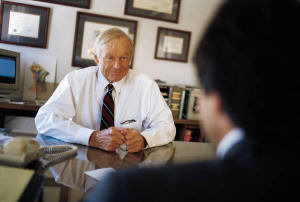 Top sales performers agree, you have to keep learning to keep earning. This advanced sales training program offers options for experienced sales professionals. 
Whatever set you apart yesterday is common knowledge today and will be in common use tomorrow.
Whether you need a way to help team members invest in themselves or support for renewing, expanding, and leveraging your own expertise, Advanced sales training offers a unique solution.
Learn in the company of forward thinking, like minded professionals. Discover new ideas, be reminded of things that work but have fallen into disuse, and invent new ways to succeed.
Advanced Sales Training Suitability Quiz:
Score yourself on each of the 'How to' statements below. Give yourself a 4 if you can already teach others how to accomplish it. Score a 3 if you can think of some ways to achieve the same outcome. Allocate 2 points if you are a little unsure. Give yourself a 1 if you are guessing.
Use thoughts and thinking to affect sales results.
Construct optimum answers to top customer questions.
Establish credibility as an expert in your field.
Increase access and influence in existing customers.
Influence internally and increase access to resources.
Find new customers who are waiting for your call.
Develop more compelling messages.
Get through and get a hearing when they won't take your call.
Make a great first impression, every time.
Make cold calling a productive and enjoyable task.
Get introduced when you don't know anyone who can introduce you.
Turn on irresistible charm.
Quickly build rapport with anyone.
Become anyone's trusted advisor.
Avoid deals that don't happen, can't be won, or won't be worthwhile.
Get all the sales resources you can handle.
Position your company as a strategic partner.
Have the customer talk about the real issues instead of solutions.
Have customers develop their own irresistible value proposition.
Know if a customer will pay your price.
Access to all of the people who will influence the outcome.
Turn the sales process into a collaboration.
Get more done in less time and with less stress.
Leverage sales methods, frameworks, and tools.
Have people share sensitive or confidential information.
Persuade people to change their minds.
Uncover hidden objections.
Have the customer handle their own objections.
Recognise when a sales has become a negotiation.
Deal with a negotiators tricks and ploys.
Cause a combative negotiator to collaborate.
Negotiate for profit and customer satisfaction.
Set yourself apart through a proposal or presentation.
Have the customers press themselves for a decision.
Develop or increase mental resolve and resilience.
Manage a sales career.
If your total score is over 100, you should be on the speaker circuit. A score between 75 and 100 suggests that this course has a lot to offer. Scoring less than 75 indicates a significant learning opportunity.
Advanced sales training creates space to strengthen strengths and address weaknesses. This professional sales training course reveals new opportunities and introduces new ways to optimise sales performance.
This programme is intended for:
Experienced sales people who want to maintain or renew their business to business sales career momentum.
Those responsible for selling complex products, solutions, or services to businesses or organisations.
Sales managers who want to discover new ideas, develop new skills, and acquire new tools.
Directors who want to extend their understanding of the science and art of selling.
Additional Course Benefits
Flexible multi session 'learning by doing' structured training course.
Workplace assignments develop new habits and practices.
Tools, templates, frameworks, and examples save time and aid learning.
Common language improves communication and team work.
Promotes adoption of 'best practice' habits and methods.
Increases sales productivity, consistency, and results.
Improves job satisfaction and motivation.
Reduces staff turnover.
Advanced Sales Training Individual Delivery Options
One-to-One

View and download the course presentation, tools, templates, and other resources. The assigned coach arranges one-to-one training sessions to present or discuss the material and identify on-the-job learning actions. Training and coaching continues until the participants are satisfied with their learning progress. Session last one hour and are scheduled to suit participant needs.

£695 + applicable VAT. Four weeks lead time.

Self Led with Telephone Support

View and download the course presentation, tools, templates, and other resources. Study the materials and complete the exercises as desired. Arrange calls with your nominated coach to ask questions. Calls are be scheduled by email or text.

£129 + applicable VAT. Four weeks lead time.

Self-Led with Email Support

View and download the course presentation, tools, templates, and other resources. Study the materials and complete the exercises as desired. Email your nominated coach with any questions. Most support requests are answered within a couple of hours. Answers are guaranteed within two business days.

£59 + applicable VAT. Four weeks lead time.
Advanced Sales Training Group Delivery Options
Course Materials and Group Training for up to Ten People

Participants gain access to the course presentation, tools, templates, and other resources. Have key elements of the content presented. Learn how to prioritise the distance learning course content. Work through some of the exercises, and review implementation actions in a virtual classroom group coaching session. Schedule the session to suit participant needs. Session duration lasts up to 90 minutes.

£590 plus VAT. Four weeks lead time.

Follow on Group Coaching Sessions

Further sessions can be arranged as needed. £295 plus applicable VAT. Add to cart

Traditional Classroom

The programme delivery takes place over one or more days at a conference venue or at the customers offices. Delivery of the full advanced sales training course takes four days.
Use this link for more information or to have us call you.
Large Numbers
Licensing and train the trainer options enable self delivery. To find out more, call or use the links below. Associate and Affiliate representation welcomed. To promote or deliver this course, get in touch directly.
Flexible Support
If you need to renew or maintain motivation and development in a team of experienced salespeople, Advanced Sales Training delivers. Telephone +44 (0)1392 851500. We will be pleased to discuss your needs or talk through some options. Alternatively Send email to custserv@salessense.co.uk for a prompt reply or use the contact form here.