Universal sales success formula for sales plans, sales training, and sales enablement.
The Sales Success Formula is a framework for developing a detailed sales plan and a sales training or sales enablement kit. It is presented here as a free mini sales training course. 
Detailed Sales Success Formula - 18m
Salespeople who are equipped with the tools described here have every expectation of success because the plan and materials address all of the difficult issues associated with selling.
Watch the eighteen-minute video or read the transcripts here.
Many sales plans and enablement kits have been based on this approach. If you need to improve business consistency or increase results, apply the Sales Success Formula. Create the messaging, content, tools and templates to transform the selling into a reliable process.
Mini-Course Content
Create better answers to the top six customer questions.
Present indisputable proof that your stuff delivers what you claim.
Make ideal prospects obvious so that they can't be missed.
Create 'key-like' messaging to unlock doors.
Develop frictionless objection-handling methods.
Build a reliable sales process.
Compile effective training.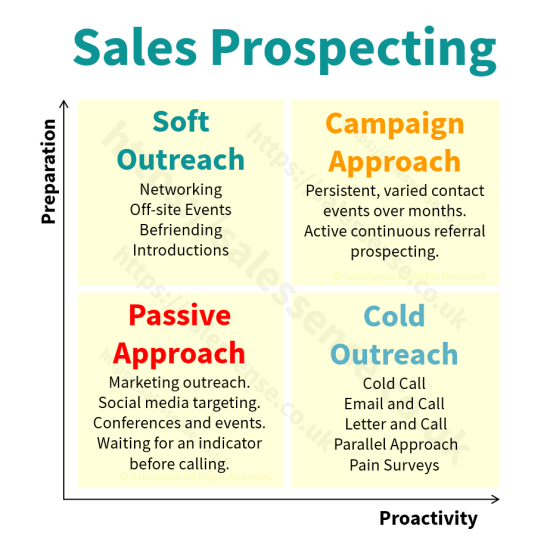 Follow this link for expanded transcripts of the video:
Use this formula to create your own sales enablement kit. Make it easier to attract good salespeople and get them up to speed, faster. Take more control of the sales process to improve predictability. Make it easier for salespeople to succeed and increase results.
Taking time out to work on the business rather than in the business leads to sales success. If the day-to-day pressure of closing sales and delivering on promises prevents you from working on the business, use outside services to plug the gap. If you recognise the value of implementing the sales success formula, think of it as a cost of sale. For most, a few percentage points improvement will provide a substantial return on the investment.
If you need extra resources to develop or implement the sales success formula in your selling environment, we can help. Having applied the formula for many clients, we can use it to produce your sales manual, very quickly and efficiently. 
Have us create a comprehensive sales manual for you. We can provide it as a document or as an online course that you can use for guiding sales activities and onboarding new staff.
Arrange for a consultation to learn more about the sales success formula or have us deliver it as sales training, customised for your selling environment. Telephone +44 (0)1392 851500. We will be pleased to discuss your needs and talk through the options. Alternatively, Send an email to custserv@salessense.co.uk for a prompt reply or use the contact form here.