Brief biographies and pictures of SalesSense people.
Scroll down to see the pictures and biographies of SalesSense people including the consultants and trainers who provide our sales consulting, assessment, enablement, coaching, and training services.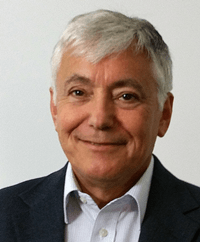 Clive Miller
Managing Partner and Head Coach
Clive founded SalesSense in 1996 after seventeen years in sales and sales management roles. He sold technology and software solutions from IBM, Intel, Sun Microsystems, and Silicon Graphics. Since starting SalesSense he has written more than twenty specialised sales training courses and is the author of articles, videos, and tools on the SalesSense website.In fulfilling the purpose of SalesSense, he has helped hundreds of companies and thousands of people, increase sales, improve predictability, and solve sales problems. See his
LinkedIn profile here
.

Jacqui Shapland
Partner
Serving the finance and accounting needs of small businesses for over twenty years, Jacqui has amassed a wealth of expertise. She uses it to take care of our operational and financial management, leaving the rest of us free to concentrate on helping customers sell more.

Brett Miller
Partner
Ideas' generator, technology guru, and digital marketing specialist, Brett sweeps away all of the web site and marketing technical gremlins that the rest of us mere mortals struggle with. In addition, he donates astonishing ideas when we are stumped for inspiration.

Louise Miller
Partner
Drawing on her experience in administration roles including Registrar of a law college, Louise keeps us all in order, organises our day to day business and makes sure nothing is overlooked.
Andy Haigh
Coach and Associate Consultant
Author of the Guardian listed Winning Public Sector Contracts guide and one of the few people in the UK to have obtained APMP Professional status, Andy is our Public Sector Sales expert. After completing service with the RAF, he led several companies to success including public sector consulting firm, Lorien.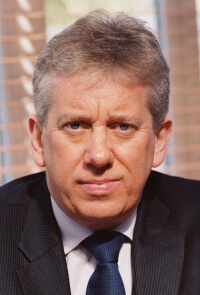 John Bycroft
Coach and Associate Consultant
In addition to decades of sales and management experience supplying IT solutions to banks for Olivetti, John has developed and sold several businesses. He is the founder of Aorta Sales, an accredited SalesSense trainer, and our recruitment and outsourced sales specialist.
If you would like to learn more about SalesSense people or get in touch with any member of the SalesSense team, telephone +44 (0)1392 851500. We will be pleased to share more information or put you in touch. Alternatively Send email to custserv@salessense.co.uk for a prompt reply or use the contact form here.