Use sales management coaching to resolve issues, and increase results.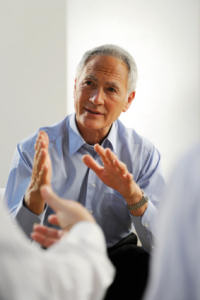 Sales managers face a complex set challenges, issues and problems daily. Effective sales management coaching depends on the empathy that comes from common experience. 
The rest of the organisation and all of the stakeholders expect their sales leaders to know what the future holds. A forecast must be made and achieved. Sales managers and directors must transform the imperfect science of selling into a reliable prediction of of revenue and gross profit.
The higher the sales commission, the greater the incidence of internal conflict, disagreement, and strife. 

A hiring mistake costs five to ten times the person's salary. 

Team members must achieve their sales targets. Many jobs inside and outside the organisation depend on it.

Sales managers must motivate even when they have to admonish.
A sales management coach with parallel experience helps bring sanity to what is often a chaotic and ambiguous working environment.
Potential Benefits Include:
Constructive review of challenges

Cooperative assessment of plans and priorities

Strategy development and testing

Decision forethought and rigor

Extra problem solving resources

An outside unentangled perspective

Unbiased non judgemental feedback

An outlet for dealing with stress

Support for crisis and emergencies

Identifying and addressing strengths and weaknesses

Improving time management and organisation

Motivation to get things done
Sales Management Coaching Arrangements
Interactions take place in a virtual meeting place and last about an hour so it is easy to schedule sessions around other commitments. We can arrange a try out session and then book a series of calls. Fees start at £195 plus any applicable taxes.
Once a series is booked, sessions can be moved or rearranged to accommodate shifting priorities.
If you think that sales management coaching might help you get more done, make better decisions, or improve results, telephone +44 (0)1392 851500. We will be pleased to learn about your needs and talk through some options. Alternatively Send email to coach@salessense.co.uk for a prompt reply or use the contact form here.