Clive Miller - Managing Partner
Use our sales consulting services to f

ix these performance issues now:
The cost of winning a sale is too high or rising.
Inaccurate sales forecasts are making it difficult to manage the business.
Missed targets or opportunities are due to sales skills gaps.
Do you struggle with these sales challenges in your business or role?  
If you need to overcome such issues, schedule an informal conversation with me now or call +44 1392 851500. I'll ask a few questions and then outline ways that others have resolved similar problems.
You will gain enough information to fix things yourself or you can use our sales consulting services to help you bring about the necessary changes.
Effectiveness v Enablement
What is the Difference?
Effectiveness is about stage by stage performance measurement and improvement.
We provide heads, hands, and tools to help managers and individuals measure and improve performance at every stage of the customers buying process.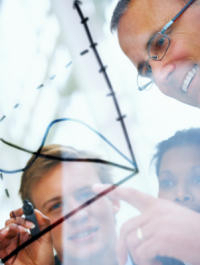 Enablement is optimising the information, content, tools, and sales training that is provided to help salespeople position their offerings, establish credibility, communicate value, and win more business. 
We help customers improve their content, tools, and value propositions and present them to sellers in a complete consistent kit.
Our sales training and consulting services leverage both effectiveness and enablement initiatives to increase results, improve predictability and resolve issues.
Effective Strategy
It is easy to separate good and bad strategy. Once the 'how' of a plan is set, the next actions should be obvious. If required actions aren't obvious, the strategy is not serving its purpose and should be renewed or revised.
Good strategy drives tactics. Few can afford the luxury of a bad plan. Drawing on diverse wells of experience, making the most of resources, and being just a little better has a disproportionate impact on results. Sales consulting services resource strategic projects.
Increase Performance
When orders are slow the spotlight is quickly turned on salespeople and their skills yet their ability to perform is affected by their selling environment.
Initiatives to increase performance can be directed at three levels: The organisation, the leadership, and the individual. What needs attention first?
Improving the way things are done; improving forethought, strategy, planning, and communication, or developing individual competence in terms of knowledge, methods, and skills? It is difficult to assess where to start and how to get results.
If working in the job is preventing work on the job, we can make a difference through through bespoke sales consulting services or a strategic review.
Improve Predictability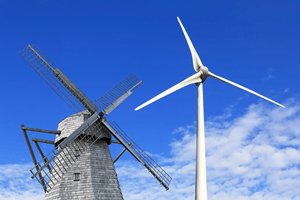 The health of a company depends on performance matching expectations yet leaders and their people are often expected to accurately predict results of uncertain customer decisions.
Getting optimum results depends on managers defining reliable and repeatable systems for qualification, lead acquisition, and conversion. If a manager's time is fully commited, a sales consultants can bridge the gap.
Alignment of process, market insights, marketing resources, qualification, and execution all improve performance predictability.
Resolve Issues
In many organisations, management and leadership development is given much less attention than training salespeople. Leaders are expected to know it all and deliver results with limited or no professional support. Use sales consultant briefings to gain an edge.
Issues are best dealt with before they become problematic. In an ideal world, managers anticipate problems and difficulties and prevent their occurrence in advance rather than be on hand to repair the damage and police prevention policy.
Continuous informal assessment supported by periodic formal assessment offers the means to head off issues before they lead to poor performance. 'No problem can withstand the assault of sustained thinking', wrote Voltaire.
Yet thinking is the hard work that precedes success. Action without a plan is random and little better than planning without taking action. A sales consultant, coach, or adviser can be a lens for focusing talent.
---
If you need help to increase results, improve predictability, or resolve issues, a sales consultant is an immediate expansion of resources. Our sales consulting services deliver specialist expertise and hands on people when you need them. Call +44 (0)1392 851500. Alternatively, use the contact form here or send an email to jimm@salessense.co.uk for a prompt reply.