How to bridge the sales experience gap and adapt for different selling situations.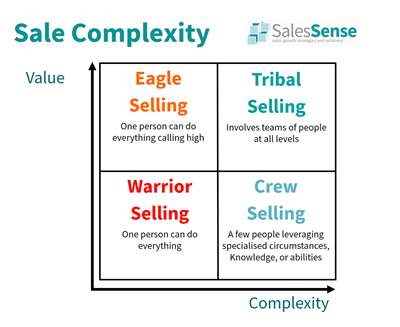 An excellent question about sales experience from a Sales Club member prompted this article:
"How do you teach new salespeople to read the client, to understand their personality and only provide the information when the client is open to receiving it?"
Some salespeople seem much more able than others to read customers. Such talent reinforces the idea that salespeople are born rather than made. There may be people in the world who are born with innate sales talents. The vast majority have to learn the hard way, via many years of practice, lots of failures and numerous setbacks.
Is it possible for a training course, teacher, or coach to help less experienced salespeople bridge the gap in sales experience?
If we can equip those embarking on a selling career with the equivalent sales experience and judgement of twenty-year professionals, the world will become a wealthier place.
Every sales environment and every sale is different so selling is difficult to systematise. Unexpected situations inevitably undermine all systems that dictate a particular strategy, tactic, or style. Those who learn from experience, come to know what works in which situations and so you can adapt or switch their approach to suit.
To help salespeople judge situations in the same way that the most experienced top performers do, we present frameworks or models of the way that successful sellers make the choices that lead to their success.
The resulting diagrams are simple to understand and use. The example identifies four selling arenas that require different approaches.
Warrior Selling
One one person can have enough knowledge and skills to complete a sale and the selling price is relatively low. The warrior seller can fulfil all of the customer's decision-making needs. Success as a warrior seller depends on efficiency and many lower value sales.
Eagle Selling
One one person can have sufficient knowledge and skills to complete a sale and the offering has a very high price tag. The eagle seller can also fulfil customer decision-making needs without referral. Success in this arena depends on ability to engage with high net worth individuals or senior executives. 
Crew Selling
The high complexity means that specialist expertise is necessary and the seller cannot have or maintain all of the necessary knowledge or skills to complete a sale yet price of the solution is relatively low compared with the highest potential value. A small team of specialists are needed to meet customer decision-making needs. Crew selling success depends on teamwork. 
Tribal Selling
When the complexity, impact, and value of a sale is very high, teams of people in both the seller's and customer's organisations must be involved to fulfil the decision making needs.
In the high value complex sales arena, leaving anything to chance invites disaster. A sales effort involving the supply of several million pounds worth of new manufacturing machinery has significant risks for both seller and buyer. The outcome will affect jobs, careers, and investors. The degree of success or failure affects every stakeholder and employee in both companies. Such circumstances bring new meaning to the term 'due diligence'. 
The diagram helps with planning at all levels. If you are selling in the Warrior arena, your focus should be on efficiency, automation, and the number of customer interactions. If you are operating in the Eagle arena, you should be more concerned with access to the right customers. Those working in the Crew arena must pay more attention to team management. If you are leading a Tribal campaign, strategy, planning, and communication become more important.
Article by Clive Miller
If you need to acquire sales know-how fast or gain deep sales experience without investing 10,000 hours, we can help. Telephone +44 (0)1392 851500. We will be pleased to discuss your needs or talk through some options. Send email to custserv@salessense.co.uk for a prompt reply or use the contact form here.