Business assessment tools for planning, assessment, and preparation.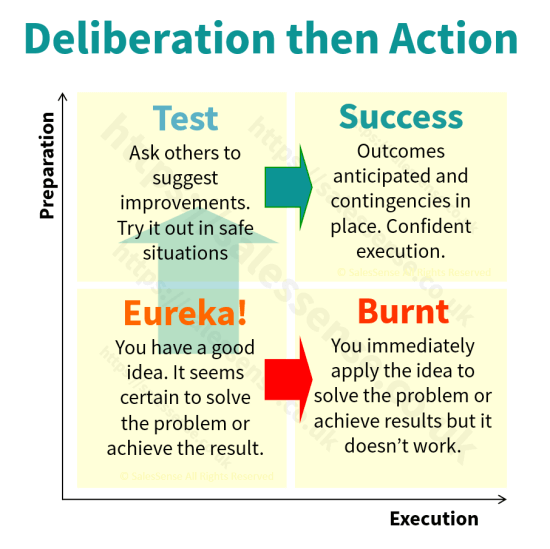 Do it yourself. Use our business assessment tools to conduct your own reviews.
Compare your marketing and sales approach with best practices to identify easy improvement opportunities.
The sales performance of a business depends on three levels of optimisation - organisation, methods, and people.
Optimising the way the organisation works, the governance and procedures in use, and the effectiveness of staff releases its full potential.
Could your organisational structures be improved?
Do policies, procedures, and plans promote best sales and marketing practices?
Are sales skills, methods, and knowledge defined?
Business assessment can reveal hidden potential and improvement opportunities. This collection of tools enables you to carry out a formal review yourself or have us facilitate the process and provide a report and a comprehensive set of recommendations.
Our assessments provide new perspectives, prompt new ideas, and reveal new ways to increase performance. They aid planning, provoke discussion, and renew enthusiasm for progress. Use our assessments for free:
Alternatively, have us conduct a review. We will interview nominated staff to establish and document sales operations, marketing, and sales management practices. Our feedback and report will identify gaps between current norms and commonly established best practices. Schedule an exploratory call with Clive Miller or call +44 (0)1392 851500.
The investigation usually identifies many improvement opportunities.
Individual Business Assessment Tools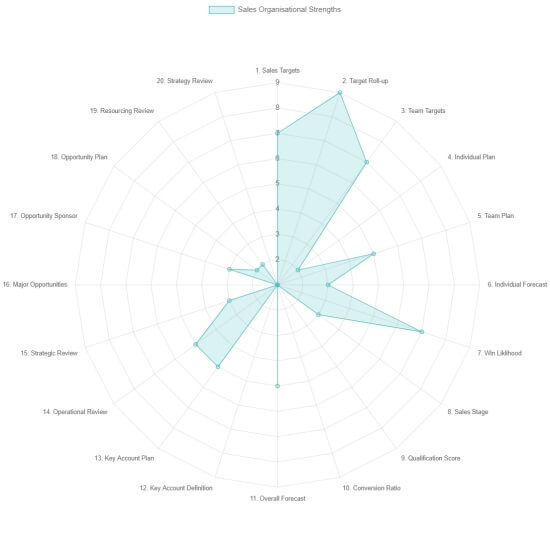 Sales Organisation
Do you have the best governance, sales process, and management practices in place?
Identify strengths, weaknesses, gaps, and opportunities in sales operation structure and processes.
Use this assessment to improve existing intentions or as a template for a new plan.
Use the assessment here.
Marketing Plan
Assess the breadth and quality of existing plans, evaluate the effectiveness of current marketing activities, and discover easy opportunities for improvement.
Establish an 'ideal' to work towards or stimulate thinking prior to preparing a new plan.
Use the information to make improvements, initiate action, or develop ideas.
Sales and Marketing Alignment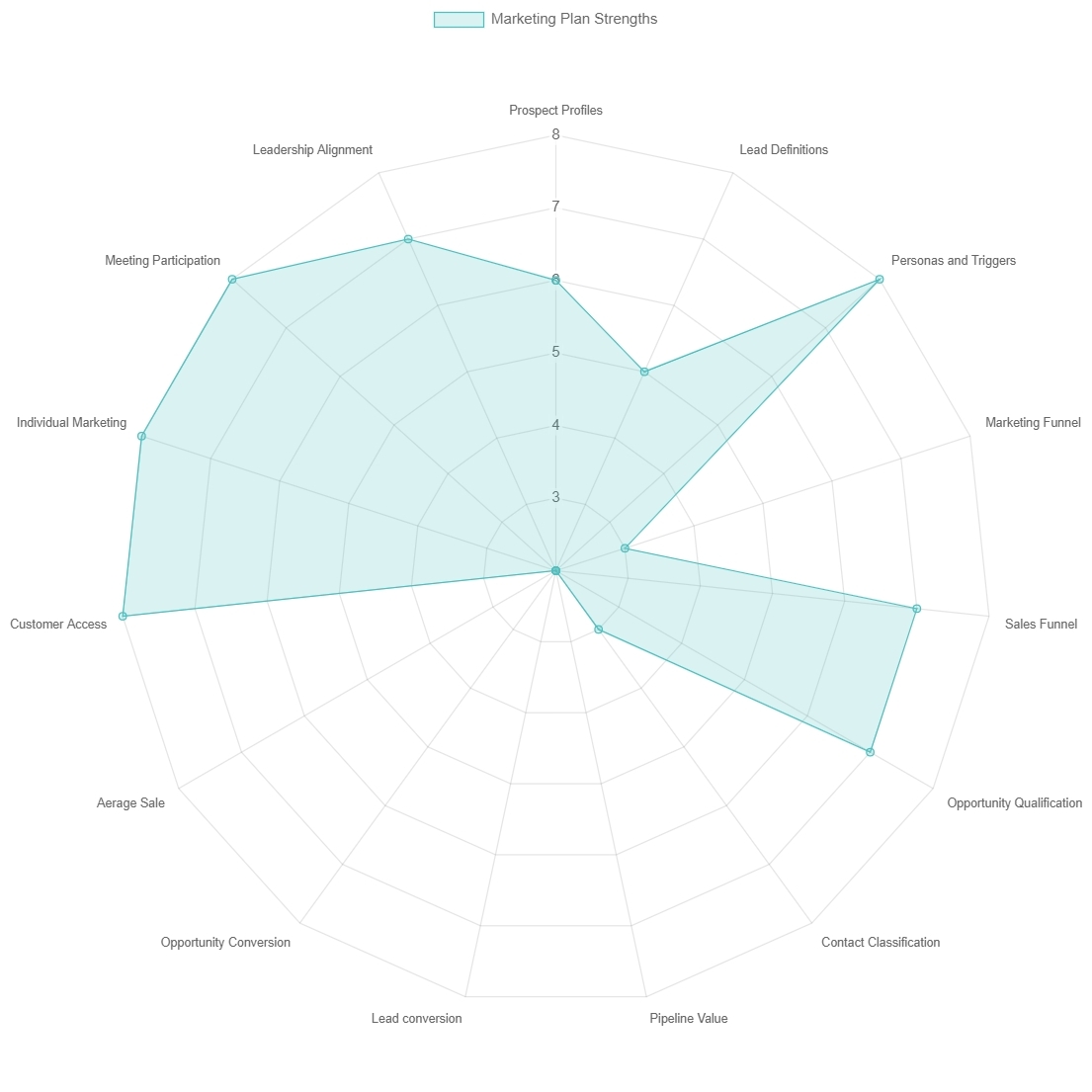 The alignment tool turns a spotlight on harmony and integration between the respective functions.
The business buying process used by people to find and evaluate solutions is changing rapidly. People are increasingly turning to online tools and information to address issues and solve problems.
Now more than ever, sales and marketing must work together to influence the decision-making process of digitally literate customers.
Use the assessment to increase cooperation and collaboration between sales and marketing.
Use the assessment here.
Sales and Sales Management Assessments
Follow this link to learn about our sales skills, sales knowledge, and other assessments.
Use our business assessment tools to conduct a sales and marketing review and gain a consultant's perspective for free.
If you are starting a business, need a course correction, or to renew momentum our free business assessment tools provide answers. For additional help, call +44 (0)1392 851500, send us an email. or use the contact form here.