Evaluate sales skills, knowledge, motivation, and training needs with our sales assessments.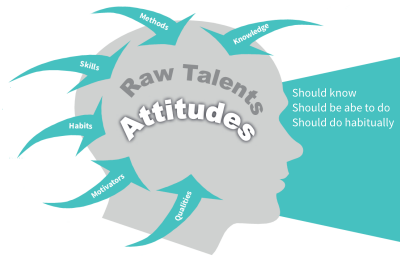 Sales assessments reveal development opportunities, inspire learning, and analyse training needs.
Receive coach feedback, work-place learning recommendations, and development tools.
Have assessment results graded or validated to drive improvement, obtain documented qualifications, or to get a second opinion.
If you need to assess a team, have us facilitate the process and provide our analysis.
Use the assessments to select the right people, reduce recruitment costs, and reduce staff turnover.
Our sales assessments provide shortcut solutions for a range of specific needs. 
Selling Skills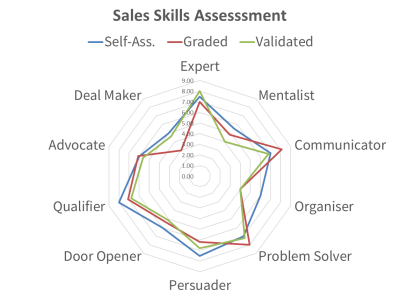 Benchmark skills and habits against ten essential aspects of competence. Complete the assessment for free feedback and development recommendations. Details or add to cart.
The assessment is aligned with over 100 hyperlinked on-the-job learning actions. The whole collection is available in the Sales Professionals Toolkit.
Telesales and Inside Sales Skills
Benchmark telesales and inside sales skills and habits against ten essential aspects of competence. Complete the assessment for feedback and development recommendations. Details or add to cart.
Sales Knowledge Challenge
It might seem strange that a general sales assessment can evaluate the knowledge necessary for a particular selling environment. It is done by listing the facts, circumstances, and types of information that should be known.
This self-assessment tool prompts users to acquire the knowledge that they recognise as missing. Details or add to cart.
Sales Management Practices
Training and coaching for managers is widely neglected. Those leading teams are mostly left to manage their own learning. 
Our sales management practices assessment provides an easily accessible guide for sales management best practice, training needs analysis, and prioritising development opportunities. Details or add to cart.
Since gap assessments are not dependent on psychometrics or expert analysis, they are inexpensive to construct. Gap analysis assessments provide straightforward competency based evaluation that can be validated through peer, manager, or consultant review.
Sales Assessments - Applications
Professional Competence
Who is responsible for sales competence? Most people answer, "I am". The assessments help address the supplementary questions, "How do you know if you are professionally competent?" and, "What can be done to attain, develop, or maintain competence?"
Professional Sales Qualifications
Feedback sent to those who complete the free assessments is self attested documentary evidence of skills and knowledge. SalesSense grading and validation options provide more robust authenticated proof of abilities.
Guidance for Individual Development
Assessment tools identify and quantify opportunities for individual development. Feedback provides a sound base for participants prioritise a development plan that will lead to increased competence, rising performance, and personal growth.
Low Cost or No Cost Learning
Learning comes from looking up the answers. Solutions are easy to find on the Internet. The SalesSense sales assessment is aligned with and linked to over 250 on-the-job actions that aid learning while advancing selling efforts. Learning is self-led rather than externally driven training or coaching. Users can steer their development based on evidence instead of unstructured perception and opinion.
Standing out in a Selection Process
Assessment completion provides evidence of initiative and demonstrates a positive and proactive attitude to learning and development. The feedback provides a practical and efficient platform for answering the question, "Why are you suited for this job?".
The feedback helps present a compelling picture of strengths and abilities. It helps explain exactly what a person is good at and leaves interviewers in no doubt of the candidate's competence. People who put themselves through assessments have the edge on those who don't.
If you are looking for sales assessments, sales skills tests, sales interview questions, or training needs assessment, we can help. Telephone +44 (0)1392 851500 for more information. Alternatively use the contact form here or send email to custserv@salessense.co.uk.