Use realistic sales simulation training to upskill teams.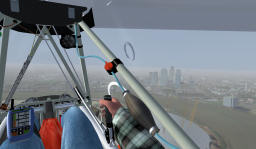 We create realistic selling exercises based on your sales environment to provide sales simulation training that is many times more effective than traditional methods.
Sports men and women practise the real thing endlessly as part of their preparation leading up to a competition. Soldiers are thrust into simulations intended to recreate battlefield conditions without actually harming the participants. All emergency service staff practise in realistic scenarios. Yet sales people rarely include sales simulation training in their preparation for customer encounters.
Trying out new methods or techniques on real prospects and customers, puts relationships and business at risk. Sales simulation training provides realistic practice in a safe environment.
Unlike role-plays, simulations involve participants in playing themselves in realistic scenarios that are often based on real experiences and actual events.
Sales simulation training offers salespeople an opportunity to test themselves and reveal vulnerabilities without risking real business. Practising in advance allows time for adjustment in the event that any shortcomings are identified. Increased competence and confidence accrue to those who take the trouble to practice in advance.
Improvements include:
Sales call planning for an initial engagement.
Knowing how to succeed with C-level people.
Establishing credibility and trust.
Getting customers to talk about the real issues.
Improving sales opportunity qualification.
Turning the sales process into a collaboration.
Taking control of the customers buying process.
Outthinking the competition.
Negotiating a worthwhile agreement.
Simulation Design
Some simulations can be created on the spot. All you need is a partner with a good understanding of the customer scenario. Have your partner play a customer role. Anticipate the most challenging scenarios and give your partner instructions to trial them in a two way role-play. Then, invite your partner to be candid and debrief on your performance.
Simulation complexity depends on the objectives. Trying out objection handling techniques or objection turn around ideas requires no more than a partner who is familiar with customer and can behave or respond as a customer would. 
A high value contract negotiation that would normally involve several people from both parties would benefit from the development of a detailed scenario with appropriate briefings for each participant. Scenarios with broader scope that involve more people require more preparation and take longer to complete. 
Having designed and facilitated many sales simulations to address a range of sales training and key engagement rehearsal needs, we are able to do this efficiently. If you need create a realistic exercise, we can design it and facilitate delivery.
Facilitation
The facilitator needs to be very familiar with the scenario to be played out so that he or she can ensure all of the participants understand how the exercise will proceed. Participants often ask questions or need guidance as the exercise unfolds. The facilitator needs to provide this support. 
Because simulations have no prescribed outcomes, it is difficult to predict how long to allow for them. Ideally, they should be allowed to conclude naturally however; this is rarely practical so the facilitator must manage progress without seeming to interfere.
Debriefing
Conducting a debriefing immediately after a simulation is a vital part of the learning experience. People are normally eager to speak about their experience and observations.
It is important to ensure that everyone gets a chance to express their thoughts and at the same time, review their own learning. Collective debriefing, where everyone involved listens to everyone's input, is the most productive approach providing that the facilitator is able to mange any conflicts that may arise without alienating anyone.Debriefings must focus on the lessons learned and avoid recriminations.
If you want to bring more realism into sales simulation training, we can help. Telephone +44 (0)1392 851500. We will be pleased to discuss your needs or talk through some options. Alternatively Send email to custserv@salessense.co.uk for a prompt reply or use the contact form here.