How to call high - training for selling to senior executives.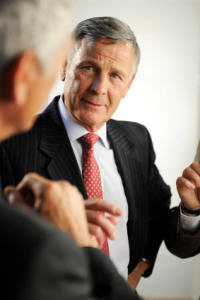 Sales Prospecting at appropriate levels of seniority reduces time wasted on opportunities that don't progress and significantly shortens the time it takes to complete a sale. Selling to senior executives provides comprehensive set of step by step methods for getting though, being heard, and getting an appointment with senior decision makers. 
One-to-one delivery: £695
Per session one-to-one delivery: £95
Per session group delivery: £180
Training takes place in a virtual meeting.
Fees exclude applicable VAT 
This programme presents best practice for seven proven approach methods for selling to senior people.
Maintain or renew career momentum through training by doing. In Selling to Senior Executives, participants take on workplace assignments in one to one or group briefing sessions and reconvene to review results, adjust their approach, and take on their next assignment. Training can be spread over several months, condensed into longer intensive sessions, or delivered in a single day.
Key Takeaways
Find the right new business prospects.
Identify the true decision makers.
Step inside the minds of decision makers.
Makes messages more compelling.
Select the right approach strategy.
Demonstrate value through questions.
Adopt the right behaviour.
Participant Comments
I really enjoyed how it was very pinpointed to concrete examples, was easy to relate this to my own position. It was also interesting to meet different people and hear their experiences and thoughts around the topics we went through. Ceetron
Helped to put the science around intuitive things and learn some completely new techniques. Enjoyed the day, thank you. Newton Europe
I am certain that I will be able to use the knowledge that that the course has offered. Infospace
Programme includes:
Pre course questionnaire.
Pre work preparation guide.
Personalised workplace assignments.
Programme sales-decks, tools, and materials.
Online resources.
Career long support.
Materials and resources
Self study guide.
Accelerated learning report.
Appointment setting survey results.
Profit contribution calculator.
Prospect profiling tool.
Headline creation framework.
Campaign approach planning tool.
Completed campaign plan example.
Referral networking report.
Prospect research guide
Calling high report.
Selling to Senior Executives Delivery Options
Use this link for more information or to have us call you.
Large Numbers
Licensing and train the trainer options enable self delivery. To find out more, call or use the links below. Associate and Affiliate representation welcomed. To promote or deliver this course, get in touch directly.
Flexible Support
If you need to reach more decision makers or improve sales prospecting, this course will provides the know-how for selling to senior executives. Telephone +44 (0)1392 851500 for more information. We will be pleased to learn about your needs or talk through some options. Alternatively use the contact form here or send email to custserv@salessense.co.uk.