Keeping a sales pipeline full of high value corporate sales opportunities. Lead Generation for the Complex Sale points the way.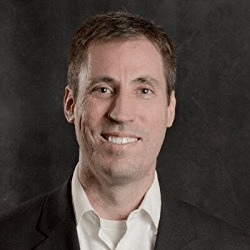 Assigning sole responsibility for sourcing sales leads to marketing is abdication. While Lead Generation for the Complex Sale offers wisdom for marketers, it also delivers solid science to support sales prospecting in the high value complex sale arena.
If marketing doesn't produce enough leads and sales people fail to make up the difference, business will inevitably decline. This book provides extensive help for maintaining an appropriate sales pipeline. These are the highlights that stood out for me:
Mapping the customers buying process with a matrix on page 61. Understanding how a customer will conduct their due diligence is an important part of the qualification process.
Integrating value propositions with the customers buying process. Relying on standard benefit statements is inadequate if competitors understand how to present value propositions that appeal at an individual level.
The message map on page 65 illustrates a straightforward way to develop role specific or person specific value propositions.
Aligning sales and marketing efforts through common definitions, an integrated funnel, and superior communication.
Comprehensive integration of new and traditional lead generation and lead nurturing methods
From a salesperson's perspective, prospecting for high value sales opportunities is very challenging. If you are responsible for generating such leads or if you want to make marketing and sales functions work together, Lead Generation for the Complex Sale offers and accessible and thorough guide.
ISBN 13: 978-0-07-145897-9
Book review by Clive Miller
If you need to improve lead generation for the complex sale, have more high level sales conversations, or win more complex sales, we can help. Telephone +44 (0)1392 851500. We will be pleased to learn about your needs or talk through some options. Alternatively Send email to coach@salessense.co.uk for a prompt reply or use the contact form here.