Teach yourself about identifying the right people.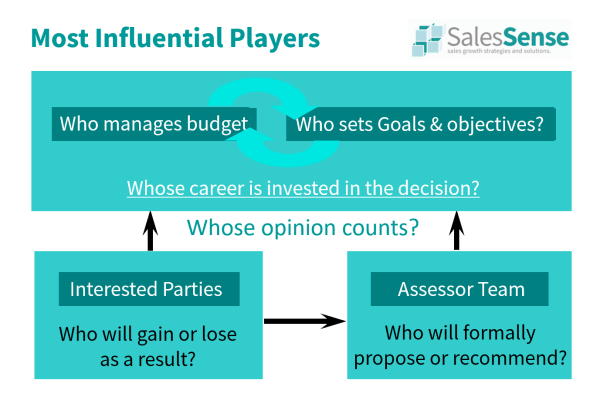 On Wednesday, April 1st, 2020, we began delivering a free B2B sales training course via bite-sized posts on the SalesSense LinkedIn company page. This page presents links to the posts in part three - Identifying the Right People.
Follow the links below to study the course. Follow the SalesSense LinkedIn company page. to see updates.
Course Contents
The complete course will address all the following B2B sales topics:
Mapping the customer buying process.
Defining problems or situations that you fix or address.
Finding sales prospects who need what you offer, right now.
Identifying the right people in suspect organisations.
Starting a conversation with and without cold calling.
What to do if prospects don't engage.
Planning a discovery call or meeting.
Persuasive communication.
Negotiating access to those who can say yes.
Prompting a customer buying process.
Participating in a customer buying process.
Preparing an effective proposal.
Conducting buying negotiations.
Closing the sale.
Managing the customer relationship.
Have the course content delivered in part or in full, for individuals or for groups in sessions led by the course author.
Online Group Training Session - £180 plus VAT. Learn more.
One-to-One Coaching Session - £95 plus VAT. Learn more.
Follow the course by following our LinkedIn company page or by emailing freeb2b@salessense.co.uk.
Part Four - Identifying the Right People in Suspect Organisations
Identifying the Buying Influencers - Overview. 4.0
If you need to reach the right people in suspects and prospects, we can help. Have all of this B2B sales training course or any element of it delivered for groups or individuals through online sales training sessions or one-to-one coaching. Call +44 (0)1392 851500 or email jimm@salessense.co.uk for details.