Bookmark this site for a range of free sales resources, fresh ideas, and learning opportunities.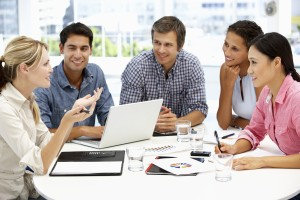 A few trusted sources are all that you need to keep up with the latest ideas and thinking about business to business sales methods, skills, and habits. Sales club news provides timely stimulating material. Subscribe Here
Visitor and Sales Club member resources include:
Sales and Operations Plan Optimisation

 - How can your operation and sales team management be improved? Find out by completing this evaluation of current norms and practices. Consultant feedback, improvement recommendations, and planning templates.

Sales Management Skills - How does your sales management knowledge, skills, and habits compare with the ideals. Take this assessment for confirmation or to uncover ways to become more effective in a sales management role. Consultant feedback and development recommendations.
Sales Skills and Habits Assessment - Score thirty statements for instant feedback on selling skills, strengths, weaknesses, and no cost or low cost development solutions. Get feedback and the Sales Professionals Toolkit.
Sales Skills Gap Solutions - Comprehensive and straightforward directions for developing knowledge, skills, and abilities for ten key aspects of selling.
Sales Knowledge Challenge - Test your sales knowledge and identify opportunities to expand it. Discover what you know compared with some of the worlds top performers. Feedback and planning templates.
Motivated Seller Assessment - Review intrinsic work motivators to gain a unique insight into personal motivation. This assessment can also be used to recognise the intrinsic work motivations of others.
Sales Aptitude Assessment - Find out how comfortable you would be in a sales job. Compare your choices compared with those of established successful salespeople.
The Sales Success Formula - Free training covering a framework for maximising business and sales performance.
The Sales Win Predictor - Quantify your chances of winning any sale by scoring these fourteen statements. Consultant win recommendemations.
Free eBook - currently the classic 'Think and Grow Rich' by Napoleon Hill.
Sounding Board - Expert Advice - Just ask and we will offer our best thinking on any issue.
Our occasional Sales Club newsletter presents new thinking, relays the experiences of others, and proposes best practice.
Sales articles, 'how to' papers, resource reviews, and guest essays provide a broad perspective on sales topics.
See Articles and Examples or our Sales Blog for past newsletter content.
Use the site search box above for specific topics.
Subscribe or join the Sales Club here.
For more information about SalesSense services, use the tabs, search box, and navigation links or telephone +44 (0)1392 851500. Alternatively, use the contact form here or send an email to custserv@salessense.co.uk for a prompt reply.