Solve sales problems and increase results through a trial sales consultation.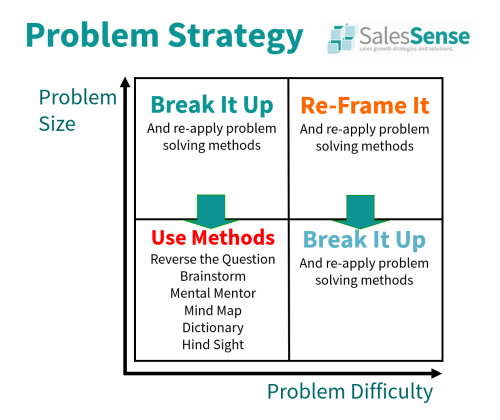 Could a consultant help? Find out through a trial sales consultation. Free sales advice on any selling or marketing related issue.
We specialise in consultations for those who sell software, technology, and technical know-how based business solutions however, whatever your sales or business development environment, if you ask a question, pose a problem, or need to deal with any sales issue, we will respond confidentially, and offer our best thinking.
Send an email, schedule a trial consultation, pick up the telephone and dial +44 1392 851500, or use our contact form. We will always share one or more ways forward.
The following passages are a selection of free sales advice responses given to questions that we have received from site visitors, sales club members, and in trial sales consultations.
Issues addressed range from ways to increase sales through turning around difficult sales objections, managing customer complaints, and recovering damaged relationships. These responses have been published with the submitter's permission.
---
Free sales advice on preparing a sales target achievement plan.
Thanks for using our free sales advice service.
We often hear from sales people who have been asked to prepare a territory, account, or target achievement plan who are seeking guidance.
To develop a plan for achieving a sales target, I recommend the following approach:
List all of your known customers or sources of business and estimate the expected revenue from them in the appropriate period.
Multiply the resulting number by your past forecast accuracy percentage to make it realistic.
Subtract the net expected revenue amount from your target.
Develop strategies and tactics to make up the difference.
Put your plan in writing by explaining the strategies and listing the necessary actions together with a schedule and a list of any additional resources or help that you will need.
Plans should have a clear goal, which is specific, measurable, and time bound, like your sales target. Break big goals into manageable objectives. These are the things that you must achieve to reach the goal. The plan should tell anyone who reads it, exactly how you expect to achieve the objectives and reach the goal.
Let me know how you get on.
---
Free sales advice on dealing with rejection.
Thanks for using our service.
Rejection is always a challenge to deal with. The thing to remember is that the people who reject your approach, are doing just that. They are rejecting your offer, not you.
Presumably, you have to approach dealership owners or managing directors in order to get a decision. These people are usually the busiest and most sceptical.
If they reject your approach, it is because they don't perceive sufficient value in your offer.
Don't worry about trying to sell yourself, sell the benefits to their business.
You could start by making a list of all the ways that your product (the finance package) helps car dealers enjoy more profit/sales/success.
Try asking your existing customers why they bought, and what benefits they get. This will give you even more ammunition.
You know the typical objections. Write out and learn turn around sentences so that when you are rebuffed, a smooth response is on the tip of your tongue.
Remember, nothing impresses like persistence.
Let me know how you get on.
---
Free sales advice on starting a career in sales.
Thanks for your interesting message. Here are some suggestions for starting a career in sales.
Are you ready to start at the bottom? If so, there are usually plenty of inside sales jobs around.
Employers are looking for relevancy and recent involvement. Your CV should be rewritten to emphasise those aspects of your experience and abilities that support each job application and de-emphasises those that are irrelevant. It seems an extreme step however; CVs are best rewritten specifically for each application.
Do you know what you want to sell? What would you be best at selling? Who in your geography sells it? Start by approaching companies who you respect and who are most likely to value your experience and passion.
The most successful sales people tend to choose their employer, rather than rely on chance. Success in selling and most other things depends in part on being in the right place at the right time. Choose rather than guess. It is much easier to get this bit right now that we can access all the public information in the world through a few key strokes.
Finally, nothing impresses like persistence.
Good luck, Let me know how you get on.
---
Free sales consultation on retail sales.
Thanks for using our trial sales consultation service.
We focus on B2B rather than B2C. Fashion retailing is outside our experience however, you may find the following useful.
We teach sales people to set about developing trust because they can't have any influence (other than threats) if the customer doesn't first value their opinion.
It is possible to develop a trusted status very quickly by studying and practising non-verbal matching and mirroring skills. People feel more comfortable around others like themselves. We pick up subtle signals and process them unconsciously. Wooing customers in a fashion store is all about developing rapport, fast, I imagine.
The trick is to make customers feel good in your store. If you have control over signs, I would put up something that offered 'free fashion advice - no obligation'.
Cast your team as experts who can advise visitors how to look their best - what clothes suit what shapes and what colours suite what complexions etc. This may help them become more accepted.
If your budget allows, you could set up some training so that your team have some structure and knowledge to base their advice on, rather than just intuition.
A search on Google ought to turn up some material or even local experts who could host a training session.
If your staff set about doing the best they can by the customer, including discouraging them from buying unflattering items - the customers will spread the word.
It is always good to agree with the intent of an objection rather than compete with it. If someone is objecting to the price, the response could be, "I understand how important it is that you feel this is good value" or "It's important not to spend more than you can afford".
Sometimes people want you to give them a reason. If you sense this you can say, "It's a shame, I can tell that you feel really good in it".
There are thousands of books available on selling. You can have the wisdom of the world for a few dollars. Searching Amazon with the term 'Fashion Sales' I found 37 titles, mostly about marketing fashion.
Reversing the words, I found 15 titles, mostly about selling clothes.
Searching with the word 'rapport' I found 1800 titles, the first half dozen looked relevant.
Let me know how you get on.
---
If you are looking for ways to increase sales or solve sales problems, get free sales advice through our trial sales consultation. Get an email response from a professional sales consultant. Get in touch directly by Telephone. Call +44 (0)1392 851500. We will be pleased to learn about any issues and will offer one or more solutions. Alternatively Send email to custserv@salessense.co.uk or use the contact form here.