Aberdeen report reveals key performance indicators for sales performance and sales training.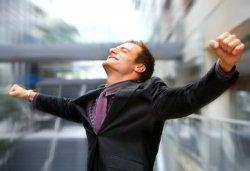 In May 2010 Aberdeen Group conducted a survey through 835 organisations to investigate their use of sales training compared with their sales performance. Only 465 of the companies were providing sales training. The study used 'quota achievement', company annual revenue improvement, and average deal size as KPIs. Much of this data and findings from several of their other projects is referenced in the report: 
Deploying Knowledge, Process and Technology to Consistently Hit Quota
The following paragraph is an excerpt: Preparing for Smarter Selling (February 2010) found that the Best-in-Class (top 20% of performers around quota attainment and sales cycle reduction) among 528 companies were 52% more likely than laggards (35% vs. 23%) to deploy externally provided training on behalf of their team.
Moreover, companies from this study that deployed sales training report an average of 58% overall team attainment of quota compared to 42% of those who do not; 30% of sales training users saw this metric improve on a year-over-year basis compared to 18% for other companies."
Additional facts stand out in the report:
Those companies achieving best-in-class performance maintain regular training activities as well as provide separate training for managers. The report makes some specific recommendations for companies who want to develop best-in-class performance. Here is a summary:
Provide easily accessible sales training content linked to stages in the sales process.
Customise sales training to match the needs of each audience, beginners, established sellers, managers, channel account manager, customer service staff, and other customer facing staff.
Ensure regular review and refreshment of skills, habits, and practices.

Establish sales training as a strategic imperative at board level.

Appoint a domain expert to champion the training process. This role could easily be combined with several other high value assignments. Read this article for more: 'Grapevine Management'.

Increase the sales teams understanding of other roles in the business - the responsibilities and motivations. Read the 'Grapevine Management for Sales Performance' article linked above for more.

Increase customer understanding through cross fertilisation of the data held by different departments. Read more about this idea in the 'Grapevine Management for Sales Performance' article.

Facilitate internal dialogue and networking through the use of technology and social meetings. Create an internal grapevine flow of information. More in 'Increase Sales Through Grapevine Management'
Create sales tool kits that are customised for specific sectors, initiatives and even opportunities. Follow this link for a free sales tool kit template.
Embed sales methods and practices into the cultural fabric of the organisation. Turn best practice into 'how we do things around here'. This too could be the function of an 'Internal Communications Champion', a role described in the 'Increase Sales Through Grapevine Management' article.
Aberdeen Group offer an assessment that compares company sales capabilities with top performing companies. You need to give them your inside leg measurement however, the assessment takes less than ten minutes and provides valuable KPIs for sales performance management. Follow this link to take the assessment.
Article by Clive Miller
If you are looking for ways to increase sales performance, improve sales training, or identify sales KPIs, we can help. Telephone +44 (0)1392 851500. We will be pleased to learn about your needs and talk through some options. Send email to custserv@salessense.co.uk for a prompt reply or use the contact form here.