Sales pitch ideas that differentiate, get attention, and engage.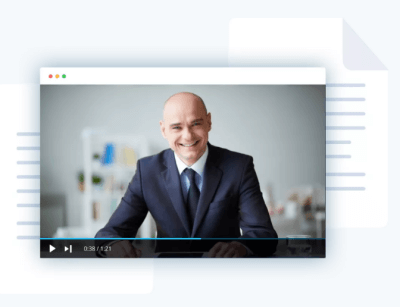 Learn how to stand out from the crowd and get more customers with sales pitch ideas from Alexander Brix, the COO and Co-Founder of Accordium:
Pitching your product to prospective customers is no easy task. It takes skill, determination, confidence, and lots and lots of practice. Many consider an effective sales pitch to be an art form. 
But there is actually a formula and structure that makes a good sales pitch. Get it right once, and you should be able to follow the same basic set-up again and again. 
An effective sales pitch is all about the preparation. Put in the groundwork, and you should find the actually pitching part – presenting to your prospective clients – relatively straight forward. 
Using video messages as part of your process can be a huge asset too. We've put together some tips to help you get started with an effective sales pitch:
1)    Set up a meeting with decision makers.
Before you can pitch your products, you need to set up a meeting. Sending a video message – rather than a plain old email – can help you get to this stage quicker. 
A video message will immediately get you noticed, ensuring you stand out in inboxes. It instantly puts a face to a name for your prospect, and – when you've personalised your video message using software like Accordium – will let them see you've taken the time to reach out to them individually. You care about helping them. 
This is the first step to an effective sales pitch. You're already building a rapport with your prospect, so when you do go into that room, you'll be going in warm. They'll already know you, already like you. And you'll have alleviated your own nerves. 
Sending a video message also helps you get directly to the decision maker and set up a meeting with them; essential if you want your pitch to be successful. 
2)    Demonstrate understanding of your prospect. 
Research is absolutely essential before any type of sales pitch. Know your prospect, know their business, know their industry. 
This will let you show your expertise in front of your prospect and give them the confidence that you know the challenges they're facing – you've been there. You understand their competition and their industry. And you know what needs to be done. 
Empathy goes a long way to helping you get your foot in the door and winning a pitch. Using video messaging shows your prospects you understand their business, because you've personalised it specifically for them.
 3)    Identify the problem the client is facing.
One of the most important parts of the sales pitch is to clearly explain the problems that your prospect might be facing. You want them to understand the pain points themselves and realise how much of a challenge it is. 
Paint the picture here. Tell a story. Make it as real as possible.
You could identify problems as part of the build-up to the actual pitch, using video messages, or you could save them for when you're in the room with your prospects, presenting a difficult future – unless they consider your product. 
4)    Connect their problem to your product.
Because that's what you'll do next; showcase how your product has been created to address the specific problems they are facing. The key here is being specific – make sure your pitch remains relatable and personal.
Don't just explain the features of your product, show why they're important and how they specifically solve those real problems your client is experiencing. 
5)    Include examples and evidence. 
An effective sales pitch will also include examples and evidence to help demonstrate why your product is useful and how it will change things for the better for your client. 
This could be case studies, comparisons with other products, current testimonials or any other data or research that supports your cause. 
These can sometimes get lost in a pitch, but the great thing about video messages is that you can send these examples afterwards – with a personal note to those who were in the room to explain exactly what they are. 
6)    Don't forget a call to action. 
Finally, and most importantly, never forget a call to action at the end of your sales pitch. You need to push your prospects into actually doing something – into buying from you. 
Video messages are a big asset here too. The best sales reps will know you don't leave a prospect too long after a pitch – you chase up, again and again. 
Sending a video lets you chase a prospect in a more friendly, personal way. You can head off specific objections, answering their questions directly, and always encouraging them to buy. You can include a call to action with every message.
Personal sales video software like Accordium will even let you see exactly when your prospect is opening and watching a video – so you can be ready to act yourself and close that deal.
Follow these steps incorporating video messages into the process for your next sales pitch, and you'll find it highly effective. 
Article by Alexander Brix who is the COO and Co-Founder at Accordium, simple and effective software that lets you transform your sales pipeline with personalised sales videos. 
If you are looking for sales pitch ideas or ways to win more customers, we can help. Telephone +44 (0)1392 851500. We will be pleased to learn about your needs or talk through some options. Send email to custserv@salessense.co.uk for a prompt reply or use the contact form here.