This classic work provides a proven and reliable framework for copying the habits of top performers. The Seven Habits of Highly Effective People is still highly effective.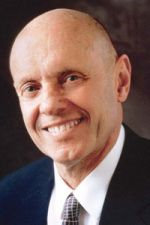 A student looking through my book recommendations asked about audio titles and I realised that while I have an extensive library, I had not written reviews for them. So this recommendation for The Seven Habits of Highly Effective People will be one of many.
For those who haven't listened to the late Stephen Covey reading his Seven Habits of Highly Effective People, put it on your list, I say.
This is a classic, landmark piece of work originally recorded in the nineteen eighties. The seven habits are just as valid today as they ever were. They are habits to live by.
Sales people who take them to heart are likely to enjoy a very satisfying career as well as make a worthwhile contribution to the success of others.
Be proactive
Begin with the end in mind
Put first things first
Think Win Win
Seek first to understand
Synergise
Sharpen the saw
So now you know them yet like icebergs, these pinnacle headings leave much unsaid and who better to explain than Stephen Covey himself.
I find listening to the authors read their own work is very rewarding. Who else would read with the same passion.
Five Stars 
Review by Clive Miller
If you need to develop the habits of highly effective people, improve sales team performance, or adopt a sales method we can help. Telephone +44 (0)1392 851500. We will be pleased to learn about your needs or talk through some options. Alternatively Send email to custserv@salessense.co.uk for a prompt reply or use the contact form here.