Building trust online - digital engagement skills for modern sales prospecting.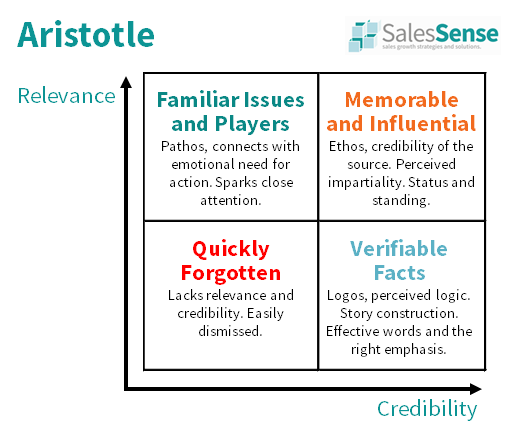 Have you noticed that old methods of developing new business don't work as well as they used to? IN a few short years, building trust online has become an essential selling skill.
The window of opportunity for building trust with potential customers before they buy, is shrinking. Information is no longer a ticket of entry. Customers do their research online and are in possession of the facts long before they consider involving a vendor.
In the new online business environment, sellers must adopt a different approach or be increasingly sidelined.
Even those who seek out unsuspecting prospects that have yet to recognised the potential of a new product, solution, or service, find that their approach prompts the potential customer to investigate. Then by the time they gain access, decision makers are already familiar with that facts and have explored alternatives. 
Sellers can no longer depend on their customers seeking them out for information. 
Salespeople need a new set of skills that enable them to build relationships before establishing a traditional dialogue with prospective customers. The sellers prospecting province has shifted to online business networking forums and discussion groups. 
It has become easy to find online information about customer executives. Salespeople are getting into the habit of looking. Do you Google new people before you meet them?
Has it occurred to you that they might be typing your name into the Google search box? What would they find if they did?
You may have searched for your own name and been relieved not to have found any references to yourself on the first page. If you have a common name, this wouldn't be surprising. What would your lack of presence indicate to a prospective customer? Perhaps people looking will add the name of your company or geographic location to refine their search. Perhaps they would be persistent, and look at page two or even page three before giving up and unconsciously thinking that you are a non entity!
If you have an unusual name, you might find a Google search horrifying as references to FaceBook comments, pictures of you having fun, comments from friends, complaints, and details of long forgotten miss deeds fill the first page.
Try yours searching with your name now, if you haven't already.
The first step for salespeople embracing digital selling is to take control of their online persona and ensure that what people see is what they want them to see. This is where today's training should begin.
In the past, sellers could succeed through traditional business networking and good interpersonal communication. Providing there was plenty of face-to-face time with customers, writing skills were less in focus.
As the digital reality reveals more and more of what we write and digital engagement demands more written communication, like it or not people will increasingly form judgements about us based on what we have written. If you aren't present, they won't know how charming you are or that you are truly worthy of their trust.
New world salespeople need to promote and present their online professional persona and ensure it is more prominent and effective than the any random references and competing postings.
From the opposite perspective, most business to business customer decision makers will have some level of online presence. Their names will be quoted in all sorts of official documents. It's amazing what turns up when you poke around online. Anyone who makes business decisions is bound to be mentioned in press releases. They are more likely to have profiles on business social media sites and be registered in business networking groups.
Networking is an important management activity so decision makers are more likely to post in forums and contribute in online discussion groups. There are already a mass of techniques and tools for finding people online. Once a hunter has his quarry in sight, it is simply a matter of lying in wait, alert for an opportunity to strike up a conversation.
There is life in the old 'hunter' and 'farmer' metaphors yet.
The web makes it possible to engage prospects without making a traditional one to one direct approach. Instead, place relevant information where a particular person will see it.
This idea is a lot like marketing. I call it 'personal marketing'. It is an essential element of digital selling success. Since the new environment diminishes the opportunity to build traditional relationships, more than ever, sellers need to embrace the technology and use it for building trust online, prior to speaking or meeting for the first time.
High value business to business purchase decisions are increasingly based on online evidence. The relationship is still just as important as it ever was however, the place it is built is shifting from offices to the online business social media world.
An idea grabs you. It's a solution to a nagging problem. You're not sure how it came to you. Perhaps you thought of it yourself. Ah, that was it. It was something someone posted in a discussion group you participate in now and then. What were the details? You search online to recover the threads.
Salespeople need new skills to leverage the digital reality and training needs to encompass online personal marketing.
Article by Clive Miller
If you need to develop digital engagement or digital selling skills for building trust online, we can help. Telephone +44 (0)1392 851500. We will be pleased to learn about your needs or talk through some options. Alternatively Send email to custserv@salessense.co.uk for a prompt reply or use the contact form here.