Should marketing be generating more leads and enquiries? Could sales be finding and closing more business?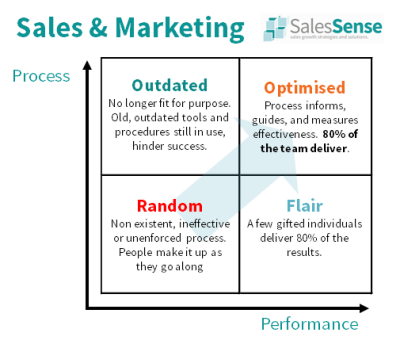 Get definitive answers from a structured sales and marketing effectiveness review.
Quickly identify easy to implement, low cost or no cost ways to increase performance.
Use temporary resources to initiate and manage the change process.
Sales and Marketing Effectiveness Review - Initial Discussion
For an initial free suitability consultation, call 01392 851500. Alternatively Send email to clive@salessense.co.uk or use the contact form here.
The whole review takes approximately three days. The process can be spread over a few weeks or completed in over consecutive days, depending on the availability of client staff.
Plan Analysis
Comparing the business plan or intentions with implementation, from marketing and lead generation through sales, order processing, and fulfilment reveals divergence.
Facilitated Enquiry
This is a structured method for evaluating organisational effectiveness against established best practice, from a set of functional perspectives. Those involved complete an assessment that identifies actual practices compared with commonly held best practice. The process reveals the improvement opportunities that will have the most significant impact on results.
Opportunity Consultations
Based on the results of the facilitated enquiry, staff are consulted to assess the practicality of adjustments.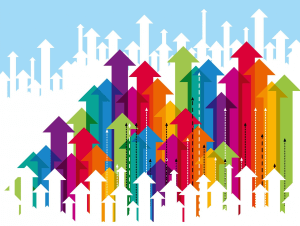 Executive Presentation
Once we are satisfied with our conclusions we prepare a presentation of our findings and recommendations and arrange to present it to client executives.
Change Management
Depending on the nature of the accepted recommendations and executive intentions, we may offer support for implementation.
Fivefold Return on the Investment
We guarantee results. Implementation of recommendations generated by a sales and marketing effectiveness review, will increase profits by at least five times the cost of our service.
If you need to increase sales performance or improve sales and marketing effectiveness we can help. Telephone +44 (0)1392 851500. Alternatively use the contact form here or send an email to custserv@salessense.co.uk.