Cold call email and sales prospecting success remain at the forefront for selling B2B.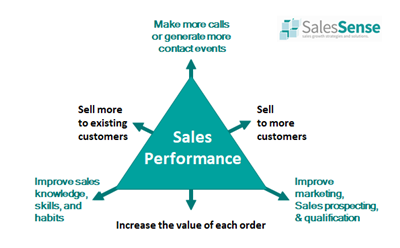 While many organisations increasingly rely on sophisticated marketing automation to generate contact events for cold call email or customer outreach, the contact and subsequent dialogue between real people will remain essential for decades to come.
The most important number for selling organisations, business development managers, and new business salespeople is the quantity of contact events necessary for each order.
If you don't know your number, you can't plan, predict sales performance, or manage the  sales process.
Contact events include all of the touch points made with potential customers to initiate a business conversation. This includes online exposure to relevant material, forms completed, downloads initiated, email marketing, individual emails, one-to-one social media communication, and cold calls.
While modern lead generation marketing is largely data driven, data collection for new business sales efforts is a hit and miss affair. Most organisations leave this entirely to individual salespeople whose standards and practices vary widely.
Salesforce automation has given management the tools to collect more data and seek better understanding yet the result has been disappointing. Despite the huge monetary investments and the collection of vast quantities of data, sales performance prediction has become less reliable for most organisations.
One of the flaws of attempting to systemise the sales process is that is the variation of process and rigour employed by individuals. An alternative to top down systemisation is bottom up. Instead of trying to force sales people into factory like conformance, release them to use their intelligence to find what works.
Measure and monitor a few critical key performance indicators' and do so publicly.
First an activity monitor and then a quality monitor. Simplicity is best:
Track self reported contact events.

Track contact event to sales conversion rates.
​In addition to performance against target which is normally a function of a salesperson's compensation plan, these two key performance indicators give sales people and their managers all of the information they need for early warning of problems and guidance on the fix.
The Salesperson's Perspective
If you keep a simple tally of contact events, you will be able to work out your contact event to sale conversion ratio. I do this the low tech way, using post it notes. I have five classifications for contact attempts:
No result

Left or sent a voice message

Send a written message - email, LinkedIn, social media etc. I include old fashioned letters here.

New information - this covers speaking with someone at the prospect and learning anything new but not online research.

Declined - this means I made contact and received a definite 'No' response. 

Accepted - this might mean an appointment or other definite progress.
​I use a sixth classification for adding or excluding a suspect, lead or prospect as a result of research. This helps me recognise and count all of the actions taken during a sales prospecting session. I use one 'Post it' note per session and add start and stop times, classification totals, and overall totals. 
It takes only a few minutes per session. It can be done in a spreadsheet on any device.
There are several benefits. You will:
Be able to calculate your contact event to sales conversion ratio.

Be able to prepare and maintain a sales target achievement plan.

Know if your efforts are on plan or not while there is still time to do something about it.

More accurately recognize the types of prospecting efforts that are most effective.

More accurately recognize the prospecting messages that are most effective.

Sell more.
​The Alternative to Accurate Self Reporting of Contact Events
You can guess or estimate your contact events. If you are smashing your sales target in every management period, management will put up with your lack of team spirit, as long as you continue to smash your target. If you are a top performer, your numbers for contact events and conversion ratios are important. They provide a benchmark for others to aim at.
If you make up the numbers and you are not smashing your target every month, you may not get the help you need, when you need it. Management will be comparing your numbers with those of the rest of the team.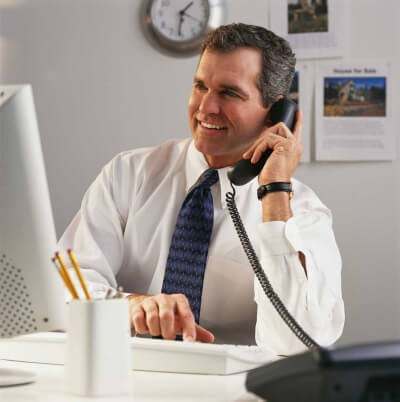 The Management's Perspective
It is easy to validate self reported numbers if you feel it is necessary. Just ask three questions.
How did you capture the information?

What was the breakdown between classifications?

Can I see your records?
​Conversion rates can be calculated automatically by dividing the number of orders recorded in a period by the number of contact events recorded for a previous measurement period, separated by the average sales cycle time. If the average time it takes to close a sale is two months, use the reported contact events from two months earlier.
To get the measurements started, have salespeople estimate their previous figures or use the overall average for the current period. As you gather data over time, the norms will become apparent and the accuracy and reliability of the predictions will improve.
The reported actual number of contact events for the current period provides an indication of sales that can be expected to occur in the future, advanced by the duration of the average sale. So if the average sales cycle was two months, this months reported number of contact events predicts sales in two months time.
Contact to sales conversion ratios reveal several other things. They measure sales productivity​, efficiency, and work rate.
Once established, these two key performance indicators will provide an early warning of shortfalls when there is still time to do something about them. Tracking cold call email activity also keeps attention focused on the most important task, of continually generating new business. 
Article by Clive Miller
Related Articles:
Easy and Practical Sales Prospecting for a GDPR World
27 Secret Ways to Find More Sales Leads Without Cold Calling
Hoe to Find the Hottest Sales Prospects
Reach and Engage with More Sales Prospects
When You Hate Cold Calling but Need More Sales Opportunities
Get Introductions via People You Don't Know
If you need to increase sales prospecting activity, raise the number of contact events achieved by salespeople, or improve cold call email efficiency, we can help. Telephone +44 (0)1392 851500. We will be pleased to learn about your needs or talk through some options. Alternatively Send an email to custserv@salessense.co.uk for a prompt reply or use the contact form here.