Quantify the chances of winning any specific sale and increase sales forecast accuracy with the Sales Win Predictor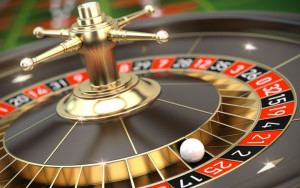 Rate the truth of fourteen straightforward statements with regard to any sales opportunity to assess the chances of winning. Reveal the actions necessary to improve the likelihood of winning. Use what you learn to substantially improve sales forecast accuracy.
Automatically evaluates the chances of winning any sale based on scores for fourteen statements.
Turn sales forecasting into a reliable science by asking and answering the right questions early in the selling process.
Eliminate opportunities that won't happen, can't be won, or won't be worthwhile.
Easily identify next steps. Increase productivity and win more business in less time.
This resource is currently available as a Sales Club membership benefit. Join here free of charge to use the Sales Win Predictor.
Benefits
Improved sales forecast accuracy
Increased conversion rates
Minimised time wasted on false opportunities
Improved qualification
Identifies optimum next steps
Shortens sale durations
Increased results
Intended Audience
Those selling software, technology, and know-how based technical solutions. Anyone with a complex business to business proposition.
Method of Use
Score 14 statements with regard to a specific opportunity. Review the insights and take focused action to increase the odds of winning.
Time Required
After using the tool a couple of times it takes less than 3 minutes to complete the assessment for each opportunity considered.
Free Access Join the Sales Club for complimentary use of the sales win predictor.
Terms of Site Use and Terms of Supply apply.
If you need to improve sales qualification, sales forecast accuracy, or sales win strategy, we can help. Telephone +44 (0)1392 851500. We will be pleased to learn about your needs and talk through some options. Send email to custserv@salessense.co.uk for a prompt reply or use the contact form here.