Take control of new business generation with business development planning and management training.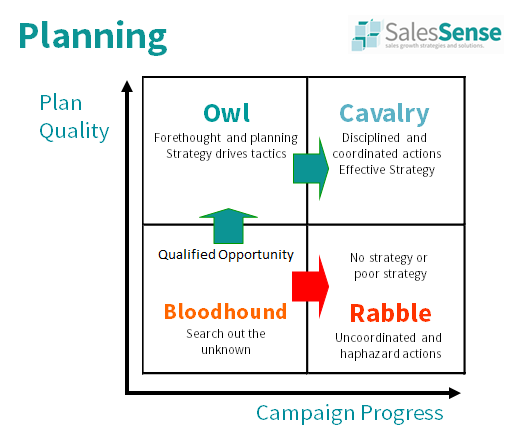 Improve predictability, increase confidence in the plan, and smash performance targets with the methods taught in this business development planning course.
One-to-one delivery: £695
Per session one-to-one delivery: £95
Per session group delivery: £180
Training takes place in a virtual meeting.
Fees exclude applicable VAT 
Acquire a comprehensive set of new tools, methods, and frameworks for business development planning and new business growth.
Prepare or enhance the business development plan. Implement new thinking, methods, and practices as you work through the course.
Use the forethought, planning, and preparation to accelerate the process of acquiring new logo business.
If you need to set business development strategy, put plans into action, and manage the achievement of new business sales targets, Business development planning training provides a foundation built on the most successful efforts of others. Learn the fast way by taking this course.
Key Takeaways
Measurement of market opportunity size.
Compelling, persuasive expression of value.
How to get absolute proof of effect.
How to find prospects who need what you have, right now.
New ways to grab and retain prospect attention.
A step-by-step method for anticipating and eliminating obstacles.
Guiding frameworks for ensuring consistency.
Sales strategy and tactics for your market.
Sales & marketing alignment principles.
A business development planning template.
Programme includes:
Pre course questionnaire.
Pre work preparation guide.
Personalised workplace assignments.
In-course materials.
Online resources.
Career long support.
Materials and resources:
Self study guide.
Accelerated learning guide.
Course slide-decks.
Go to market plan template.
Top six customer questions response worksheet.
Top six customer questions - crib sheet.
Prospect profiling tools.
Quantified qualification template.
Approach campaign planner.
Approach campaign content examples.
Objection handling guide.
Sales operations planning assessment.
Marketing plan assessment.
Sales & marketing plan alignment guide.
Business development plan templates.
Eight Week Online Business Development Planning and Management Training Course
Blended Instructor-Led
View and download presentations, tools, templates, and other resources. Join scheduled weekly one hour online training sessions
£695 + applicable VAT. Add to cart or reserve places with this link.
One to One on a per session basis.
£95 + applicable VAT. Add to cart or book places.
Via Online Group Training - Includes access to presentations, tools, templates, and other resources. Choose content priorities. Schedule 1 hour sessions to suit participant needs.
£180 plus applicable VAT per session. Book this training.
Traditional Classroom
The programme delivery takes place over one or more days at a conference venue or at the customers offices. This is effective for three or more participants. Contact us for fees.
Guarantee
We unconditionally guarantee the quality and effectiveness of our services. In addition, we warrant that application of the principles, methods, and practices presented in our materials will lead to a gain in value equivalent to at least five times the fees. Should you decide that our services have not met this guarantee, we will refund your fees promptly and courteously.
Want Something Different? Please Ask:
If you need to focus business development activities or improve business development planning, we can help. Telephone +44 (0)1392 851500. Alternatively use the contact form here or send email to custserv@salessense.co.uk.