Inspire, coach, manage and lead - sales management training course for new and established sales leaders.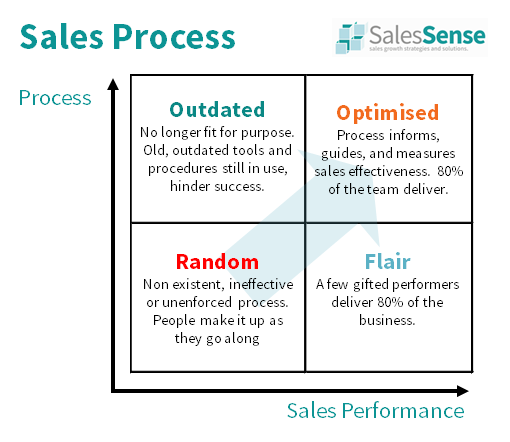 Gain reliable methods and techniques for achieving and sustaining 'best in class' performance from sales management training.
Discover new tools for turning the art of management into a reliable science. Strengthen the sales process, Increase task ownership, and master one minute coaching. Maximise team member motivation and improve forecast accuracy. Automate KPI feedback, lead effective meetings, and hire the right people.
Delivering consistent on target or above target sales performance depends on maintaining a highly motivated and effective team. Establishing and developing such teams demands extraordinary management and leadership skills.
Manage difficult personalities and inspire individual performance. Achieve high conversion rates, shorten sales cycles, and exceed sales targets. Advanced Sales Management training provides the best practice methods and skills.
Programme Objectives
Achieve Consistent Sales Results
Increase Individual Sales Performance
Eliminate Sales Hiring Mistakes
Motivate without Money
Have Sales People Set and Achieve Lofty Sales Targets
Deliver Motivating Admonishment
Makes Appraisals Motivating
Be the Right Kind of Manager for Each Individual
Recognise and Adapt for Personality
Motivate through Delegation
Become a One Minute Coach
Increase Sales through Processes Improvement
Make Sales Meetings Motivating
Increase Sales with Benchmarks
Develop leadership skills
Who should attend:
Sales managers, directors, and those in sales leadership roles who carry responsibility for achieving or exceeding sales targets. If you lead, manage, or direct a field sales team and are responsible for ensuring they meet revenue or profit objectives, this course will vastly expand the tools, methods and practices you can use to achieve these aims.
Typical Participant Comments
Helpful to sort out thought, identifying areas for improvement. Provided many tools to use for the team to excel. Good discussions and round table. Good level of homework between sessions. Aquilex
The course covered all the areas we requested and injected a lot of new thoughts into the way we manage and sell. NCE Europe
Excellent course. It helped me understand all the aspects of Sales Management, some of which I knew I needed to improve but didn't know how. Elyzium
Additional Benefits
Flexible 'learning by doing' training
Workplace assignments develop new habits and practices
Tools, templates, frameworks, and examples save time and aid learning
Common language improves communication and teamwork
Promotes adoption of 'best practice' habits and methods
Improves job satisfaction and motivation
Increases sales results
Individual Delivery Options
One to One - View and download the course presentation, tools, templates, and other resources. The assigned coach arranges one-to-one training sessions to present or discuss the material and identify on-the-job learning actions. Training and coaching continues until the participants are satisfied with their learning progress. Session last one hour and are scheduled to suit participant needs.

£995 + applicable VAT. Add to cart or book places.

Self Led with Telephone Support - View and download the course presentation, tools, templates, and other resources. Study the materials and complete the exercises as desired. Arrange calls with your nominated coach to ask questions. Calls are be scheduled by email or text.

£129 + applicable VAT. Four Week Lead Time. Book places.

Self Led with Email Support - View and download the course presentation, tools, templates, and other resources. Study the materials and complete the exercises as desired. Email your nominated coach with any questions. Most support requests are answered within a couple of hours. Answers are guaranteed within two business days.

£59 + applicable VAT. Four Week Lead Time. Book places.
Group Delivery Options
Course Materials and Group Training for up to Ten People - Participants gain access to the course presentation, tools, templates, and other resources. Have key elements of the content presented. Learn how to prioritise the distance learning course content. Work through some of the exercises, and review implementation actions in a virtual classroom group training session. Schedule the session to suit participant needs The session duration is 90 minutes.

£580 plus VAT. Four Week Lead Time. Book this training.

Follow on Virtual Classroom Group Training Sessions - Further one hour sessions can be arranged as needed. £295 plus applicable VAT. Add to cart or book follow on group training sessions.
Traditional Classroom - The programme delivery takes place over one or more days at a conference venue or at the customers offices. The complete course takes four days. Contact us for fees.
Use this link for more information or to have us call you.
Large Numbers
Licensing and train the trainer options enable self delivery. To find out more, call or use the links below. Associate and Affiliate representation welcomed. To promote or deliver this course, get in touch directly.
Flexible Approach
If you are looking for a sales management training course or sales leadership training, we can help. Telephone +44 (0)1392 851500. We will be pleased to learn about your needs or talk through some options. Alternatively Send email to custserv@salessense.co.uk for a prompt reply or use the contact form here.