Double bid win rates selling to the government.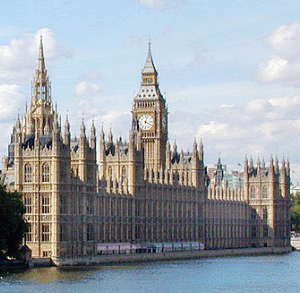 Sales training for responding to government PPQs, RFIs, RFPs, and tenders to win more government sales.
Governments spend vast amounts of money procuring goods and services. Complex rules dictate their buying process to ensure that taxpayer's money is spent wisely, yet some suppliers perform much better than others do. Selling to the government is a complex challenge.
Offering the best value does not always lead to a contract. Because of the intricate procurement procedures imposed on government users and their suppliers, even the best salespeople may not be equipped to excel in the Public Sector.
Selling to the Government is an advanced training course that deals with the written and unwritten rules affecting those who sell to national and local governments. It addresses challenges faced and provides methods and tools for winning more government tenders.
Programme Objectives
Understand procurement rules
Create relationships that add value to the bid process
Identify the right opportunities
Learn to influence the decision
View the process from the evaluator's perspective
Learn how to maximise response scores
Exploit procurement rules to gain competitive advantage
Understand how and when to challenge the procurement team
Counter competitive initiatives
Retain influence after the bidding process begins
Anticipate the negotiation process
Who Should Attend: Salespeople who are transitioning from the commercial sector, or who are beginning a public sector sales career. Experienced sales people who need to increase win rates or want to refresh their knowledge. Sales managers taking over responsibility for selling to government. Bid managers and other support staff involved in selling to government or preparing bids will also benefit.
Selling to the Government Delivery Options
One-to-One

View and download the presentations, tools, templates, and other resources. The assigned coach arranges one-to-one training sessions to present or discuss the material and identify on-the-job learning actions. Training and coaching continues until the participants are satisfied with their learning progress. Session last one hour and are scheduled to suit participant needs.

£995 + applicable VAT

One to One on a per session basis.

£95 + applicable VAT. Add to cart or book places.
Via Online Group Training - Includes access to presentations, tools, templates, and other resources. Choose content priorities. Schedule 1 hour sessions to suit participant needs.

£180 plus applicable VAT per session. Book this training.

Traditional Classroom

The programme delivery takes place over one or more days at a conference venue or at the customers offices. Delivery of the full advanced sales training course takes four days.
Send an email for more information or use the contact form here.
Large Numbers
Licensing and train the trainer options enable self delivery. To find out more, call or use the links below. Associate and Affiliate representation welcomed. To promote or deliver this course, get in touch directly.
Flexible Support
If you are looking for training in selling to the government or need to win government tenders, our public sector sales course offers a flexible and reliable solution. Telephone +44 (0)1392 851500. We will be pleased to learn about your needs and talk through some options. Alternatively Send email to custserv@salessense.co.uk for a prompt reply or use the contact form here.