Self study or distance learning materials for telephone sales training. Suitable for those in inside sales, telesales and telemarketing roles.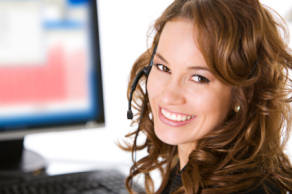 Self study classroom course materials from our two day telesales training course for those in telephone sales roles. Study the skills and habits of top salespeople at your leisure. Benefit from immediate access to the presentations, tools, templates, and assessments used in this four day classroom programme. Learn what you need for a fraction of the fee for attendance.
Book a one to one coaching session and have the complete distance learning programme included for the same fee:
Key Takeaways
Have gatekeepers help you get through
Use voice mail to your advantage
Get through to decision makers more often
Increase dial to sale conversion rates
Participant Comments
Just thought I'd drop you a line to say thanks for the last few days training. I found it really helpful and am spending some time this afternoon preparing some strategies to help with the cold-calling. Thought you'd like to know that, though it wasn't specifically a cold call, more a warm one, I turned around an 'I'm too busy' rejection and secured an appointment this morning! Who says training never works?!
Participant from Akibia
I wanted to drop you a line to say thank you for the course 'Selling by Telephone' the other week. I still have a way to go before I feel totally at ease with telesales, but I'm getting there. I have been working out my ratio's and seeing the improvement since I first started. I'm starting to feel a lot more confident on the phone, I don't always wait until the office is noisy or people have left, although sometimes I still do, but I feel like I've turned a corner and learnt so much. Thanks again.
Participant from E-Relationship Marketing
Thank you for a great course today and yesterday! We all learnt a lot and enjoyed it very much! Our department is getting much closer to success and next time we meet it is reality thanks to you!
Participant from Ceetron
Distance learning course includes immediate online access to the following:
Self Study Guide
Preparation Notes
Accelerated Learning Tips
Course Agenda
Telephone Sales Skills Self Assessment
Day One Slides
Day Two Slides
Product and Service Benefits - Worksheet
Top Six Customer Questions - Response Worksheet
Top Six Customer Questions - Solutions
Customer Service Case Study
Recognising Thinking Style - Assessment
Hearing Sensory Language - Assessment
How to Read People - Instructions
Call Planner - Template
Gatekeeper Survey
Voice Mail Tactics - Examples
Breaking Decision Maker Preoccupation - Examples
Fob Off Excuse Turnaround Solutions - Worksheet
Fob Off Excuse Turnaround Examples
Call Tracking and Benchmarking - Template
Take the course through one to one coaching sessions and have the complete distance learning programme included with the first session:
If you need to increase results from telesales or telemarketing or if you are looking for telephone sales training, we can help. Telephone +44 (0)1392 851500. We will be pleased to learn about your needs and talk through some options. Alternatively Send email to custserv@salessense.co.uk for a prompt reply or use the contact form here.