Practical virtual classroom online sales training and coaching for small groups.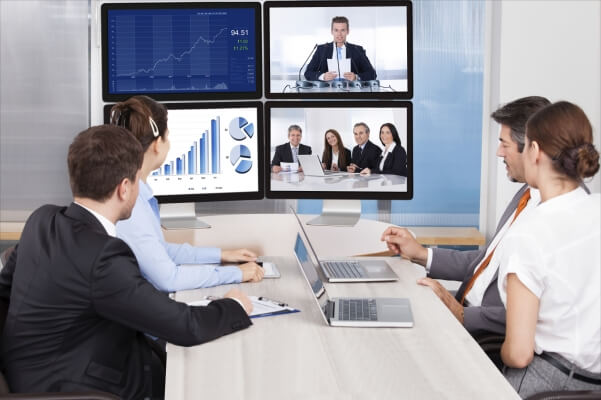 Reduce training costs while increasing relevancy and effectiveness with online sales training.
Technology provides a powerful alternative to classroom training. It is not constrained by the need for minimum numbers of participants.
Small groups gathered in the same room can benefit from trainer-present style workshops delivered by a remote coach or trainer. The trainer is present via video conference-style virtual classroom projection.
Others can join online training sessions from any location where they can use a web-enabled device. 
Learn more or book sessions here.
Shorter high-impact sessions save money and time. Increase motivation, learning, and performance.
Eliminate travel costs and travel time.
Hold short regular sessions that keep salespeople's attention on what they do and how to improve it.
Live Online Sales Training Workshops
Have us address any topic, method, skill, or technique represented in our structured courses or tell us what you want to cover.
Alternatively, conduct a training needs assessment with our assessment tools or free quiz and set priorities accordingly.
Sessions are tailored to meet objectives and fit the time available. Electronic copies of workshop materials including slides, guides, templates, planning and preparation tools and assessments are provided in advance or supplied after sessions are concluded.
More Reasons for Using Online Sales Training
Get in touch if you would like to ask for more details or organise a trial session.
Ready to get started? Book sessions here.
More Reasons for Using Virtual Online Sales Training
Expertise Access: Trainers come with a wealth of experience and expertise from diverse industries and can provide valuable insights that are not available in-house.
Cost-Effective: Hiring a virtual trainer is more cost-effective than engaging an in-person trainer, as it eliminates travel, accommodation, and venue costs.
Convenience and Flexibility: Virtual training can be conducted from anywhere, at any time, making it easier to schedule and less disruptive to the daily work routine. It also allows team members in different locations to attend the same training session.
Interactive Learning: Our virtual trainers use interactive tools and techniques, such as real-time polls, quizzes, breakout sessions, and role-play scenarios, which enhance participant engagement and learning.
Customization: Sessions can be easily tailored to the specific needs, challenges, and objectives of your business, enhancing the relevance and applicability of the training.
Consistency: Virtual training can ensure consistent delivery of content, so all participants receive the same information and instructions, which is particularly important for large or geographically dispersed teams.
Immediate Feedback and Interaction: Live virtual training allows for real-time interaction between the trainer and participants. Participants can get immediate feedback and answers to questions. Training can be dynamically adjusted based on participant responses.
If you need to improve or develop sales skills without incurring the cost of classroom courses, try online sales training in a virtual classroom. Shorter regular sessions have been shown to be the most effective method of increasing sales results. Telephone +44 (0)1392 851500. We will be pleased to learn about your needs and discuss some options. Alternatively, send an email to custserv@salessense.co.uk for a prompt reply or use the contact form here.