Practical live online sales training and coaching for small groups - cut costs and improve results.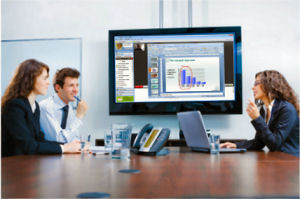 Reduce costs while increasing relevancy and effectiveness with online sales training.
Shorter high impact sessions save money and time. Increase motivation, learning, and performance in a virtual classroom.
Eliminate travel costs and the time it takes to get there.
Hold short regular sessions that keep salespeople's attention on what they do and how to improve it.
Have remote staff join sessions from anywhere they can get online.
Join virtual online training sessions from any location with any web enabled device.
Video conference style projection enables small groups of people who are gathered in the same room to benefit from trainer present style workshops delivered by a remote coach or trainer. Try it free for a fifteen minute session and gauge the impact.
Live Online Sales Training Workshops
Have us address any topic, method, skill, or technique represented in our structured courses or tell us what you want to cover.
Alternatively, conduct a training needs assessment using our assessment tools and set priorities accordingly.
Sessions are tailored to meet objectives and fit the time available. Electronic copies of workshop materials including slides, guides, templates, planning and preparation tools and assessments are provided in advance or supplied after sessions are concluded.
Get in touch if you would like to ask for more details or organise a sample session.
If you need to improve or develop sales skills without incurring the cost of classroom courses, try online sales training in a virtual classroom. Shorter regular sessions have been shown to be the most effective method of increasing sales results. Telephone +44 (0)1392 851500. We will be pleased to learn about your needs and talk through some options. Alternatively Send email to custserv@salessense.co.uk for a prompt reply or use the contact form here.