Personal success in a sales career is voluntary.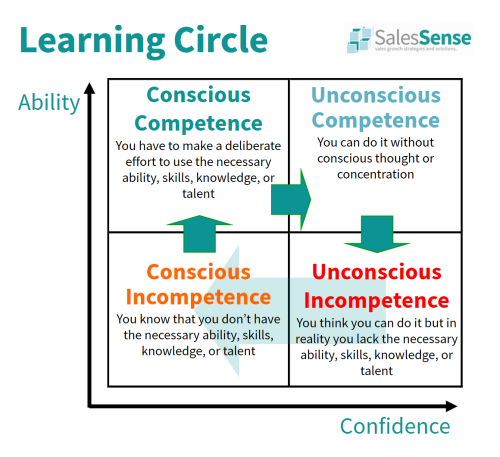 Salespeople have to keep learning to keep earning.
This is obviously true for product or solution knowledge which is continuously changing.
Is it true for sales skills, habits, and practices?
Learning is a circle.
Have you ever come across a technique and thought, "I used to do that"?
I hear these words quite often in training workshops and ask, "did it work?"
The anser is almost always, 'yes'.
This begs the question, "why did you stop?"
Subscribe for a daily dose of sales secrets.
If you know some of them, they are reminders.
If not, they are secrets revealed.
Every post offers practical workplace actions that can be used immediatly in sales, in brader roles, or as a base for coaching.
Sales Professionals Toolkit Bonus
In addition to the free sales training and personal success content that we share, as a thank you for subscribing, we will send you a free copy of the Sales Professionals Toolkit, otherwise available from this website for £19 plus VAT.