Sales manager skills training. Tools, methods, and systems for maximising sales performance.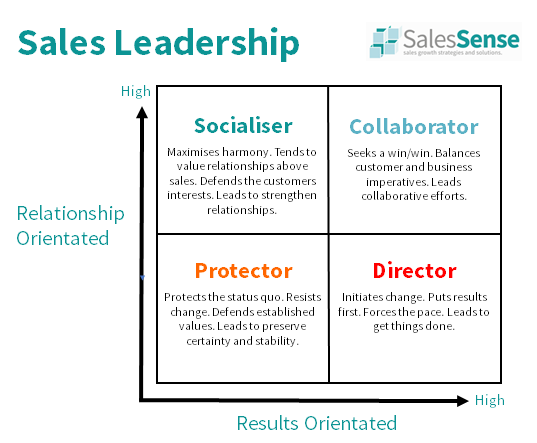 Advanced sales manager skills training equips sales leaders to to organise, inspire, and motivate their teams to exceed performance targets.
One-to-one delivery: £995
Per session one-to-one delivery: £95
Per session group delivery: £180
Training takes place in a virtual meeting.
Fees exclude applicable VAT 
Participants take on workplace assignments in one-to-one or group workshop sessions. then reconvene to review results, adjust their approach, and take on their next assignment.
Training can be spread over several months, condensed into longer intensive sessions, or delivered over four consecutive days.
Key Takeaways
Increase overall performance.

Solve individual performance problems.

Increase the proportion of top performers.

Raise motivation through a range of management functions.

Inspire extraordinary effort when needed

Improve productivity and efficiency.
Typical Participant Comments
Very interesting experience. Well laid out and highly efficient programme. Great learning experience. Michael Maher - Hach-Lange
Very practical - will be of use immediately. Very good approach to personalities and the potential effect on motivation. Christian Collet - Hach Lange
As a newly promoted sales manager I found this course very useful. Particularly the topics that covered personnel development, on-going reviews with sales people, and how to help them plan and forecast accurately. It was also extremely useful to exchange experiences and ideas with fellow sales managers from other companies. Mike Rae - Avanquest Communicate
Sales Manager Training includes:
Pre course questionnaire.

Pre work preparation guide.

Personalised work place assignments.

Course materials.

Online resources.

Career long support.
Materials and resources
Self Study guide.

Accelerated learning guide.

Course slide-decks.

Activity analyser.

Hiring mistake cost calculator.

Job profile template.

Mindset and attitude assessments.

Interview question examples.

Searching questions.

Interview preparation template.

Compensation planning matrix.

Workplace motivators assessment.

Sales motivators SWOT report.

Intrinsic motivator matrix.

Assignment Delegation Matrix.

Sales staff appraisal templates.

Management style assessment.

Personality style assessment.

Skills validation questions.

Coaching plan.

Career management guide.

Career development plan.

Pipeline management spreadsheet.

Quantified qualification analysis.

Quantified qualification presentation.

Forecasting essentials example.

Target achievement plans.

Governance matrix.

Shackleton leadership exercise.

Motivating meetings guide.
Delivery Options
One to One
View and download presentations, tools, templates, and other resources. The assigned coach arranges one-to-one training sessions to present or discuss the material and identify on-the-job learning actions. Training and coaching continues until the participants are satisfied with their learning progress. Session last one hour and are scheduled to suit participant needs.
£995 + applicable VAT. Four week lead time. Add to cart or book places.
One to One on a per session basis.
£95 + applicable VAT. Add to cart or book places.
Via Online Group Training - Includes access to presentations, tools, templates, and other resources. Choose content priorities. Schedule 1 hour sessions to suit participant needs.
£180 plus applicable VAT per session. Book this training.
Traditional Classroom
The programme delivery takes place over one or more days at a conference venue or at the customers offices. The full account management skills course takes two days. Contact us for fees.
Guarantee
We unconditionally guarantee the quality and effectiveness of our services. In addition, we warrant that application of the principles, methods, and practices presented in our materials will lead to a gain in value equivalent to at least five times the fees. Should you decide that our services have not met this guarantee, we will refund your fees promptly and courteously.
Want Something Different? Please Ask:
If you are looking for a sales manager training course or ways to improve sales management skills, we can help. Telephone +44 (0)1392 851500 for more information. Send email to clive@salessense.co.uk for a prompt reply or use the contact form here.