Use these business development services to win new customers, reduce selling costs, and improve sales predictability
.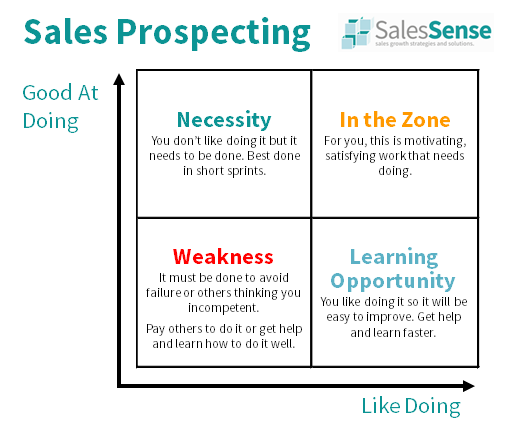 Find more suspects, convert more leads, and close more customers with our business development services. We can provide the temporary heads and hands necessary to achieve sales results and get on track.
Start with the foundations or jump to the elements that you most need now:
Suspect Selection and Lead Generation
First, identify the size of your improvement opportunity. Use our process to establish what is possible in your market. Have us help you set intelligent evidence based suspect selection and lead generation targets.
Prospective Customers
Using our unique profiling techniques, we can help you identify the prospective customers who need what you sell, right now.
Best Practice Lead Conversion Process
Have us optimise your lead conversion process or design a new step by step method from scratch.
Sales Success Formula
Have us create an on-boarding manual for salespeople that guides best practice, optimises sales behaviours, and enable rapid success for new hires, established sales staff and outsourced sales teams.
Commission Only Sales People
Use our expertise to find and contract commission only salespeople who will value the relationship, protect your reputation, and produce results.
Commission Only Outsourced Sales
If your business meets certain criteria, we will offer to recruit and manage your commission only sales team.
Hire the Right People
If you lack the time to give proper attention to salesperson selection, have us help by proposing process, designing tests and assessments, or managing the selection process for you.
Outsourced Business Development Management
Contract just as much resource as you need on a monthly basis. We can provide all of the services above or any mix of all that we offer, based on a flexible monthly time commitment.
Other Related Business Development Services:
Sales Process Facilitated Enquiry
Arrange an executive meeting to identify gaps between what you do and the ideals. Get consensus on what needs doing and appoint champions to lead each effort. Use our services to facilitate a structured workshop. We can ensure that it provides the intended value. Here is the process.
Sales Growth Strategies Briefing
Have us provide a best practice briefing on any aspect of the business to the business development process. Take just the time you need. No travelling or expenses. Just a telephone conference or virtual meeting. Guaranteed value.
Improve Value Propositions
Reviewing, and revising value propositions should happen continuously or at least once a quarter. It is not uncommon to find that value propositions haven't been revised since the inception of a company. In some cases they have never been defined. Our business development services can quickly address this opportunity. Have us call you.
Improve Sales Process
Surprisingly few organisations have an up to date model of current best practice for each step in their sales process. Having a framework helps ensure that customer facing people and their support organisation contribute to the best of their ability. Free consultation.
Improve Sales Force Automation Software Effectiveness
Many enablement technologies and applications have failed to achieved the expected return on investment. It is difficult for staff to give their whole attention to SFA implementation projects without their day-to-day tasks being neglected. A third party review often reveals quick fixes and easy opportunities for improvement. Get in touch.
Sales Competence Model
Have us design a sales competence model that reflects your environment and needs. Use the model to assess sales capabilities and take action to fill the gaps. See an example.
One Minute Coaching
Develop coaching skills that can be applied in less than a minute. Equip managers with the tools to propagate best practice without giving up time to conduct lengthy caching sessions. Workplace coaching actions.
Create Online Training that You Own
We can create an online learning program that takes into account your sales process, messaging, and content. Then publish it in an online format that is continuously available for reference, coaching, and new hire training. Let's speak.
Doing things in the right way is a waste of time if you don't first choose the right things to do. Business development is more dependent on forethought, planning, and preparation than is on doing things more effectively or faster. First choose the right sales growth strategies and then tune the execution. Book a call for a free briefing.
If you have opportunities for sales growth but lack the resources to make projects happen, our outsourced sales or business development services can fill the gap. Telephone +44 (0)1392 851500. We will be pleased to learn about your needs and talk through some options. Send email to custserv@salessense.co.uk for a prompt reply or use the contact form here.