Suitable for sales assessment, sales force evaluation, sales candidate assessment, training needs analysis, and career development. Consultant grading and validation options.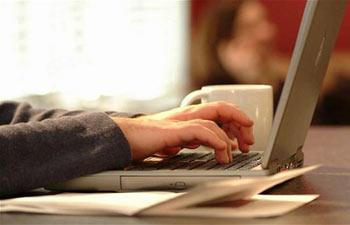 Benchmark sales assessment for sales skills, knowledge, and abilities accross ten aspects of sales competence.
Audit results through consultant grading or a one-to-one consultant interviews.
Evidence based grading and validation provides an objective sales assessment.
Identify strengths and weaknesses, opportunities and vulnerabilities. Use the feedback to guide training, plan study, and drive development.
The assessment is aligned with over 100 on-the-job action reccomentations that provide an immediately accessible development guide.
Enhance or leverage strengths and eliminate or account for weaknesses. Improve habits and practices to increase productivity, predictability, and results.
The underlying sales assessment is available as a Sales Club membership benefit.
Aspects of the Assessment:
Door Opener - finding and engage with quality sales prospects.

Qualifier - filtering out those opportunities the won't happen, can't be won, or wouldn't be worthwhile

Deal Maker - bringing together different perspectives to gain concensus and close business

Persuader - influencing those who are not so sure or oppose a plan

Advocate - presenting and promoting the value of something

Communicator - qustioning and listening skills

Mentalist - reading body language and minds

Expert - knowing the field, the market, the solutions, and the customers

Organiser - time management and self mastery

Problem Solver - knowing what to do when the answers are not obvious
Applications Include:
Skills Assessment

Staff Appraisals

Development Guidance

Training Needs Analysis

Interview Preparation

Recruitment Selection

Career Development
Grading includes:
Online Self-Assessment

Substantiation Prompts

Represented Self Assessment Results

Grading Report

Grading Certificate
Validation includes the above plus:
Ninety Minute Structured Interview

Detailed Coach Generated Feedback Report

Validation Certificate
If you are looking for a sales assessment for recruitment, training needs analysis, or sales skills development, we can help. For more information, telephone +44 (0)1392 851500. We will be pleased to learn about your needs and talk through some options. Send email to custserv@salessense.co.uk for a prompt reply or use the contact form here.