Advanced training for calling high, setting sales appointments, and starting a dialogue.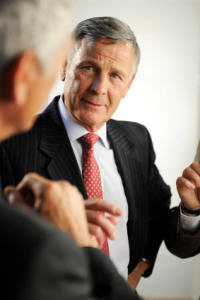 Getting the attention of senior executives in medium and large organisations, initiating a meaningful business dialogue, and setting sales appointments is the most challenging sales task.
One-to-one delivery: £695
Per session one-to-one delivery: £95
Per session group delivery: £180
Training takes place in a virtual meeting.
Fees exclude applicable VAT 
The ability to make such high level connections may be the most sought after selling skill. Nothing else presents such awkward obstacles, yet there are tried and tested methods for getting the attention of decision makers, engaging them in a business conversation, and setting sales appointments.
Appointments with senior people remain and essential aspect of sales prospecting. The conversation may take place in a different manner but the fact remains that without two way conversations, nothing can be sold.
Senior executives in medium and large organisations are amongst the most scheduled, sceptical, and protected people anywhere yet they do engage with salespeople in the right circumstances. Learn how to get through, be heard, and win consideration in this groundbreaking course. 'Sales Appointments with Senior People' is an advanced sales training course based on the practices of the worlds top new business sales people.
Course Objectives
Find prospects who want to buy from you.
Identify the true decision makers.
Understand senior level decision making.
Prepare better messages.
Learn appointment setting strategies.
Explore sales behaviour from the customers perspective.
Develop better questions.
Do and say the right things.
Who Should Attend:
Salespeople tasked with winning new business from medium to large prospective customers; account managers who need more access to senior managers and directors, and Managers who want to train salespeople to win more new business.
Additional Course Benefits
Flexible multi session 'learning by doing' structured training course.
Workplace assignments develop new habits and practices.
Tools, templates, frameworks, and examples save time and aid learning.
Common language improves communication and team work.
Promotes adoption of 'best practice' habits and methods.
Increases sales productivity, consistency, and results.
Improves job satisfaction and motivation.
Reduces staff turnover.
Setting Sales Appointments with Senior Executives - Delivery Options
One to One - View and download presentations, tools, templates, and other resources. The assigned coach arranges one-to-one training sessions to present or discuss the material and identify on-the-job learning actions. Training and coaching continues until the participants are satisfied with their learning progress. Session last one hour and are scheduled to suit participant needs.

£695 + VAT if applicable. Book places.

One to One on a per session basis.

£95 + applicable VAT. Add to cart or book places.
Online Group Training - Includes access to presentations, tools, templates, and other resources. Choose content priorities. Schedule 1 hour sessions to suit participant needs.

£180 plus applicable VAT per session. Book this training.

Traditional Classroom - The programme delivery takes place over one or more days at a conference venue or at the customers offices. The full account management training course takes two days. Contact us for fees.
Use this link for more information or to have us call you.
Large Numbers
Licensing and train the trainer options enable self delivery. To find out more, call or use the links below. Associate and Affiliate representation welcomed. To promote or deliver this course, get in touch directly.
Flexible Approach
If you are looking for training in setting sales appointments or need to start more sales conversations with senior executives, we can help. Telephone +44 (0)1392 851500. We will be pleased to learn about your needs or talk through some options. Alternatively Send email to custserv@salessense.co.uk for a prompt reply or use the contact form here.