Business communication skills training for improving interpersonal effectiveness, influence, and persuasion skills.
Ability to communicate effectively is highly valued in almost all roles and jobs. Business communication skills are essential.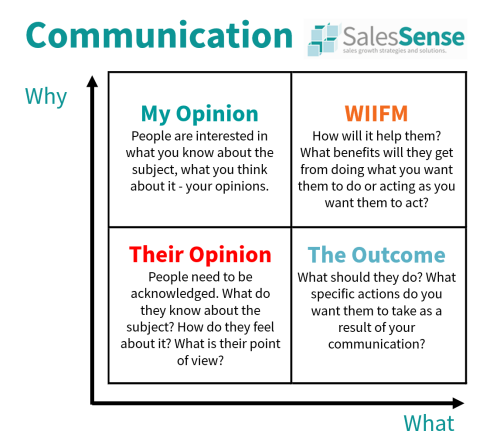 One-to-one delivery: £695
Per session one-to-one delivery: £95
Per session group delivery: £180
Training takes place in a virtual meeting.
Fees exclude applicable VAT 
It doesn't matter how good the idea is, or how exciting a project might be, miscommunication at any level can topple worthwhile ventures and leave them discarded, awaiting rediscovery by someone else.
Advocate Persuasively provides comprehensive business communication skills training and equips participants with the means to get more done through others.
Programme Objectives:
Create a powerful first impression.
Cause anyone to like you.
Have anyone recognise your value.
Be confident and in control at anytime.
Have anyone tell you their innermost thoughts.
Have anyone listen to what you say.
Have others act on what you say.
Have people change their minds.
Have others get along with each other.
This communication and interpersonal skills training program provides clear and distinct solutions for increasing personal influence. Through simple strategies and specific tactics, participants learn how to enhance their ability to get the right result in almost any situation.
Who should attend:
Leaders, project managers, staff managers, supervisors, customer facing staff, and salespeople. Interpersonal skills are important in most roles. Improvement has a wide ranging effect on performance.
Additional Benefits
Flexible multi session 'learning by doing' structured training.
Workplace assignments develop new habits and practices.
Tools, templates, frameworks, and examples save time and aid learning.
Common language improves communication and team work.
Promotes adoption of 'best practice' habits and methods.
Increases productivity, consistency, and results.
Improves job satisfaction and motivation.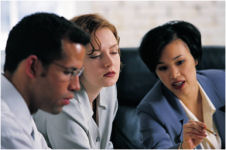 Persuasion happens whether people intend it or not. Those with more advanced interpersonal communication skills, have more influence.
The quality of communication is a major factor in the persuasiveness of a proposition, opportunity, or argument. Much of the perceived meaning and weight of any point rests heavily on the non-verbal abilities of the person expressing the message.
Understanding the secrets of communication opens a door to a world of possibilities. Take this interpersonal communication skills training programme to learn the art of making things happen.
Business Communication Skills Training Delivery Options
One to One - View and download presentations, tools, templates, and other resources. The assigned coach arranges one-to-one training sessions to present or discuss the material and identify on-the-job learning actions. Training and coaching continues until the participants are satisfied with their learning progress. Session last one hour and are scheduled to suit participant needs.

£695 + applicable VAT. Add to cart or book places.

One to One on a per saession basis.

£95 + applicable VAT. Add to cart or book places.
Via Online Group Training - Includes access to presentations, tools, templates, and other resources. Choose content priorities. Schedule 1 hour sessions to suit participant needs.

£180 plus applicable VAT per session. Book this training.

Traditional Classroom - The programme delivery takes place over one or more days at a conference venue or at the customers offices. The full account management training course takes two days. Contact us for fees.
Use this link for more information or to have us call you.
Large Numbers
Licensing and train the trainer options enable self delivery. To find out more, call or use the links below. Associate and Affiliate representation welcomed. To promote or deliver this course, get in touch directly.
Flexible Delivery
If you are looking for business communication skills training or need to increase business influence and collaboration, we can help. Telephone +44 (0)1392 851500. We will be pleased to learn about your needs or talk through some options. Alternatively Send email to custserv@salessense.co.uk for a prompt reply or use the contact form here.