Launch or establish a professional sales career through business to business sales training.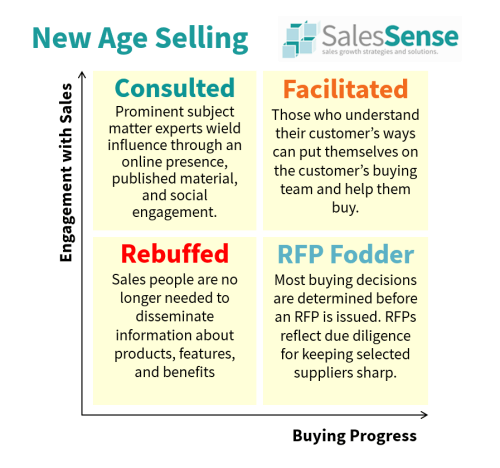 This eight week online course provides comprehensive business to business sales training for new salespeople and those who want to renew their career momentum.
One-to-one delivery: £995
Per session one-to-one delivery: £95
Per session group delivery: £180
Training takes place in a virtual meeting.
Fees exclude applicable VAT 
Success in selling rests on doing the right things at the right time rather than on an elusive knack or talent. Professional selling competency can be learned like any other set of skills and habits.
Build a Professional Sales Career teaches the habits and practices of top business to business salespeople. It uses an optimised blend of instruction and on-the-job assignments to accelerate learning. Take this course for a shortcut to high performance.
Participants take on workplace assignments in one-to-one or group workshops. Then reconvene to review results, adjust their approach, and take on the next assignment. Actions advance real sales campaigns while developing skills and habits.
Sales training or coaching can be spread over several months, condensed into longer intensive sessions, or delivered over four consecutive days.
Key Takeaways
Answering the top six customer questions.
Get through to decision makers more often.
Consistently achieve or exceed a target.
Home in on prospects who want what you have.
Develop mentalist influence and persuasion skills.
Persuade by asking questions alone.
Listen persuasively.
Be liked by anyone.
Get anyone to do anything.
Have the customer do the selling.
Overcome the toughest obstacles.
Sell through presentations and proposals.
Bring a sale to a conclusion.
Recognises and deal with negotiation ploys.
Get your price in a tough negotiation.
Maintain professional competence.
Plan for target achievement.
Plan and manage a sales career.
Participant Comments
Great learning experience. Simulation exercises and group work helped a lot. Useful reference material. From Tata Telecommunications
Very practical and hands-on. Liked the fact it has been spread out over a number of weeks. Clive came across as diligent, supportive and demonstrated a very good understanding of the issues I am facing on a daily basis. His suggestions have not only been taken on board, I am actually already using them. From Integralis
The course is a real eye opener, good at pointing out issues and factors that may be missed/taken for granted and teaching how we can use this to our advantage. From Bfi Optilas
Business to Business Sales Training Course Includes:
Pre course questionnaire.
Pre work preparation guide.
Personalised workplace assignments.
Programme materials
Online resources.
Career long support.
Materials and resources
Self study recommendations.
Accelerated learning guide.
Programme slide-decks, tools, and templates.
Top six customer questions response worksheet.
Top six customer questions - crib sheet.
Call planning template.
Making Voicemail Work - Notes
Opening gambit examples.
Turnaround Fob Off Excuses - Report
'Fob Off' Excuse Turn Around - Examples
Pipeline management spreadsheet.
Quantified qualification analysis.
Quantified qualification presentation template.
Thinking style identification exercise.
Sensory language exercise.
List of reasons for asking questions.
Persuasive questions report.
List of questions to stimulate dialogue.
Reading people report.
Recognising personality style assessment.
Profit contribution calculator.
CLEAR rules for sales success report.
Discovery questions template.
Example discovery questions.
Turn around solutions for budget or price objections.
Turn around solutions for access objections.
Turn the selling process into a collaboration - report.
The Power to Speak - ebook.
Negotiation preparation template.
Countering negotiation tricks and ploys solutions.
Target achievement plan template.
Managing a selling career guide.
Business to Business Sales Training Course for Individuals
Blended Instructor-Led
View and download presentations, tools, templates, and other resources. Join scheduled weekly one hour online training sessions
£995 + applicable VAT. Add to cart or learn more.
One to One on a per session basis.
£95 + applicable VAT. Add to cart or learn more.
Via Online Group Training - Includes access to presentations, tools, templates, and other resources. Choose content priorities. Schedule 1 hour sessions to suit participant needs.
£180 plus applicable VAT per session. Learn More
Traditional Classroom
The programme delivery takes place over one or more days at a conference venue or at the customers offices. Contact us for fees.
Guarantee
We unconditionally guarantee the quality and effectiveness of our services. In addition, we warrant that application of the principles, methods, and practices presented in our materials will lead to a gain in value equivalent to at least five times the fees. Should you decide that our services have not met this guarantee, we will refund your fees promptly and courteously.
Want Something Different? Please Ask:
If you are looking for business to business sales training, need to develop professional sales skills, we can help. Telephone +44 (0)1392 851500. Alternatively use the contact form here or send email to custserv@salessense.co.uk.